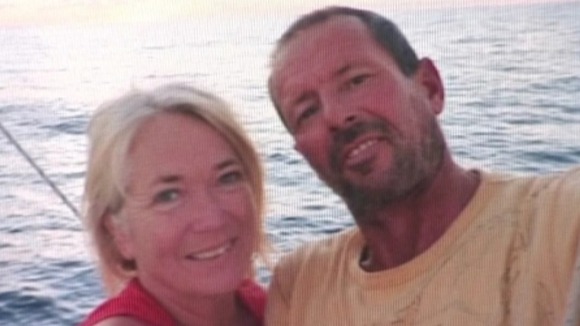 The mother of a sailor from Llandudno Junction who is stranded in the Pacific after his yacht overturned, says they are just waiting for news. They couple set sail from Tonga two days ago.
Stephen Jones was sailing along with his partner Tanya Davies who is from Aukland when their boat Windigo overturned at around 1830 (NZ time) on Wednesday.
Rescuers from New Zealand called off an attempt to rescue the pair on Thursday as the light faded, but are now hoping to help them to safety on Friday morning.
Elizabeth Jones is waiting for news of the rescue from her home in Llandudno Junction.
Last we heard was that they were hoping to get back onto this naval vessel but they will have others in the area as well as planes there to keep an eye on what is going on, because it is still rough out there, the storm hasn't gone down yet.
– Elizabeth Jones, Stephen's mother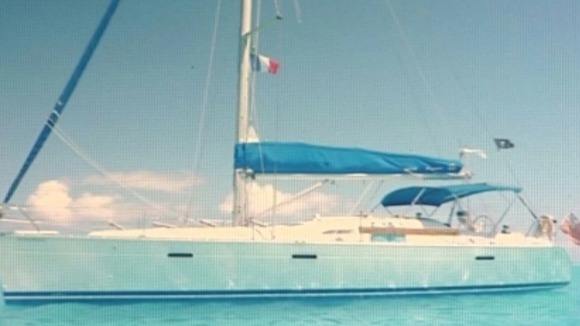 Maritime New Zealand say both are understood to have sustained head injuries after their yacht rolled after leaving Tonga two days ago. Stephen is also thought to have suffered a back injury. None of the injuries are believed to be serious.
The yacht is about 700km southwest of Tonga and 1260km northeast of New Zealand.
The Rescue Coordination Centre New Zealand (RCCNZ) has diverted a freighter, the Chengtu, to the yacht's position and it is likely to arrive in the area sometime after 1am, at the around the same time as another yacht, Adventure Bound.
It will be extremely uncomfortable and the people aboard are tired, but the yacht is still afloat so the correct approach is to remain onboard.
– KEITH ALLEN , SEARCH AND RESCUE MISSION COORDINATOR