Anger after latest Maccarinelli defeat
by Dean Thomas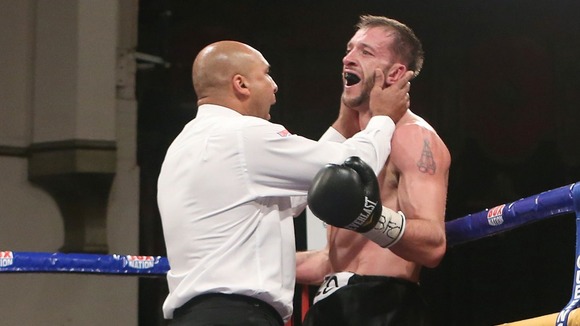 Last night former cruiserweight world champion Enzo Maccarinelli failed in his bid to land the commonwealth light heavyweight title.
The Swansea born boxer was stopped in controversial fashion by reigning champion Ovill McKenzie in Liverpool.
Referee Ian John Lewis stopped the fight in the second round after he deemed Macarrinelli was taking too much punishment.
It was a decision that prompted boo's from the crowd and disappointment from fellow fighters.
Poor enzo,& poor Ian John Lewis, outstanding referee,one of the best & I think he knew straight away he jumped the gun.real shame. #rematch
Thought enzo & Gary locket handled it like gents.It would of been easy to hit the roof & who could blame them but I think everyone knows
what's happened there.enzo,Gary.refferee & ovill. Lets hope the board & commonwealth grant enzo a rematch.
Last nights defeat was Enzo's fourth since he lost a title unification fight with David Haye in 2008.
After the fight McKenzie admitted the contest was ended prematurely and offered Maccarinelli a rematch 'anytime'.
Maccarinelli had moved from cruiserweight to light heavyweight and courted a world title clash with fellow Welshman Nathan Cleverly.
Tonight Cleverly will be preparing for his WBO world title defence and American debute against Shawn Hawk at the Staples Centre in Los Angeles.
Although Enzo, widely regarded as one of the nicest men in boxing, will be considering his options and possibly his future.