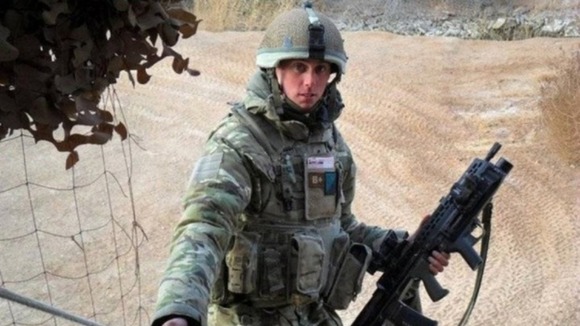 The inquest of a soldier who survived Afghanistan but died in training in Pembrokeshire has begun in Cardiff.
Ranger Michael Maguire died during an exercise at the Castlemartin range in Pembrokeshire in May. The inquest heard Ranger Maguire, 21, was waiting in a field when a live firing exercise was held a kilometre away.
Giving evidence Captain Gary Palmer said it was believed Ranger Maguire was killed by a fatal shot fired from a General Purpose Machine Gun by a fellow soldier. Captain Palmer told the inquest that soldiers were firing covering shots during a military exercise and then were switched to a new target on the range.
He said: "One round travelled one kilometre past the target and it hit Michael. When the soldiers switched they were firing in a dangerous direction. The targets should have been to the west and not to the north. It was in a dangerous position"
At the time of Ranger Maguire's death, his Company Commander, Major Richard Bell said he was one of their "very best" and his loss had "devastated everyone who knew him."
Michael was always going to stand out from the crowd, not only because he stood a towering 6' 7'' tall, but because of his vastly cheerful outlook on life, natural charisma and irrepressible good humour.
– Major Richard Bell, Company Commander, speaking in May 2012

The inquest continues.