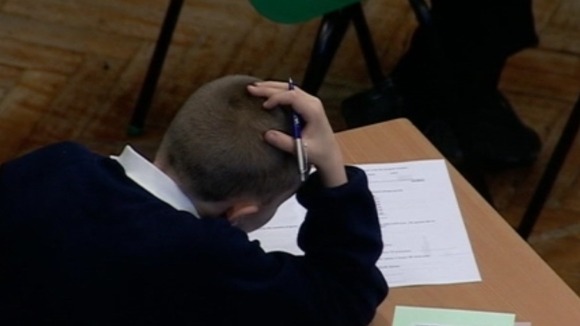 Teachers in Wales will be given advice on how they can best tackle poverty and disadvantage in their schools.
Estyn, the education and training inspectorate for Wales, is publishing a good practice guide which puts forward a number of recommendations to help teachers understand and deal with poverty and disadvantage in the classroom.
According to Estyn's research, children in Wales who are from poorer backgrounds will generally not do as well as their peers at school. This has a particular impact on boys, who can become disengaged at a young age.
The education guide attempts to offer a series of best practice case studies and advice to help tackle this issue.
One of these recommendations is to involve parents to a greater degree in their children's education.
We know that the link between disadvantage and educational underachievement is strong. There is no single explanation as to why learners from disadvantaged backgrounds don't perform as well than their peers and there is no easy solution.

What we do know is that schools can - with the right approaches, the right leadership and strategies in place - help these pupils to do well at school by developing and offering them individual academic, social and emotional support. Our report showcases a number of good practice case studies along with various recommendations which can help schools to tackle the effects of poverty and disadvantage.
– Ann Keane, Chief Inspector of Estyn

According to the guide, the best schools:
Set quantifiable targets to raise the achievement of disadvantaged learners.
Make better use of data to analyse and predict the performance of individual learners.
Offer training for teachers to that they are better equipped to tackle the problem of poverty and disadvantage.
Secure stronger parental engagement.
The Welsh Government stands by our values of fairness and equality. Reducing the impact of poverty on educational attainment is one of the Education Minister's three priorities for education in Wales.

Through our Pupil Deprivation Grant we have provided significant extra resource to help schools tackle this issue. This report is extremely welcome setting out as it does practical approaches that are having real impact in some schools in Wales.

We will use the report to help more schools to be effective in tackling poverty and disadvantage to improve learners' achievement and wellbeing. The findings and case studies will be used to inform guidance for schools and to support the effective use of Pupil Deprivation Grant funds
– Welsh Government spokesperson