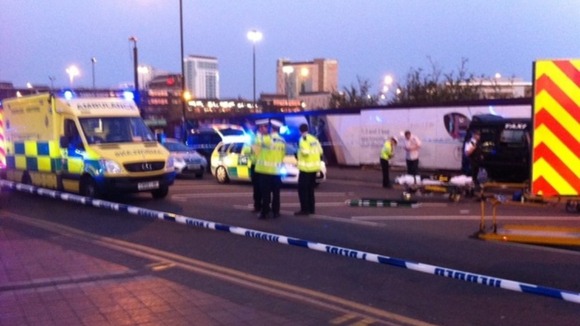 A court has heard that taxi driver, Majid Rehman, acted in self-defence after eight people were injured. He told the jury that he was attacked by railway workers outside Cardiff Central train station.
He is accused of deliberately using his taxi to run over six railway workers and two other pedestrians walking on the pavement.
The jury was told how a row flared between railway workers and taxi driver Mr Rehman minutes before he was seen driving in a rage outside the main railway station in Cardiff.
Six of the men were leaving the train station around 7pm and were wearing high visiblity orange trousers and tops as they walked away from the train station. Along the way some of the group began to argue with Rehman. There was ill feeling between them.

Eventually the group left the area. But it seems Rehman wouldn't let it be. He left the taxi rank and drove after the group of six railway workers - according to one witness even going through a red light
– Prosecutor Claire Wilks

Mr Rehman told the court that the group of railway workers assaulted him and in trying to get away he had somehow collided with the group.

He admits dangerous driving but denies more serious charges of assault, grievous bodily harm and actual bodily harm. The trial continues at Cardiff Crown court.