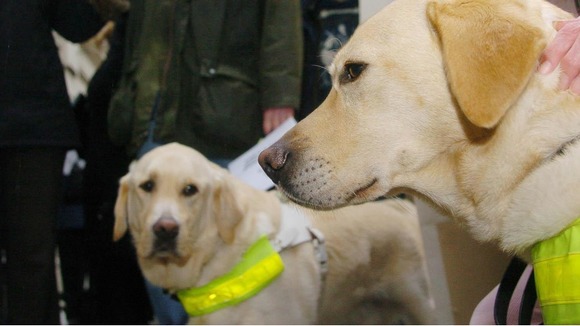 More than 33,000 blind or partially-sighted people in Wales are struggling financially, according to a new report.
The Bevan Foundation - which compiled the report for charity RNIB Cymru - said many people weren't aware of the benefits available to them.
"It is extremely difficult for disabled people, and especially visually impaired people, to find a job and visually impaired people also face higher living costs than non-disabled people. For them, and for people over retirement age, benefits are a lifeline.
– Victoria Winckler, the Bevan Foundation

Along with the Older People's Commissioner, Sarah Rochira, as well as Citizens Advice, the organisations are calling for "greater assistance" for people with visual impairments.
We regularly come into contact with blind and partially sighted people living in abject poverty: people living without heating because they cannot afford to pay the bills, people not leaving their homes because they cannot afford transport, people whose homes are becoming unsafe to live in because they cannot afford basic repairs.

As a society, we cannot turn our backs on those most in need of our help.
– Ceri Jackson, RNIB Cymru

The Welsh Government says it's working to provide the best quality care and support.
Tackling poverty in all its forms is a top priority for the Welsh Government. We have made a commitment to tackling preventable sight loss in Wales and have made it a public health priority. This will be a key component of our new Eye Health Care Plan for Wales.

Wales has excellent eye health care services and there has been significant progress over the years. We are working with all our key stakeholders, including RNIB Cymru to ensure we build on this good work and provide the best quality care and support for the people of Wales.
– Welsh Government spokesman