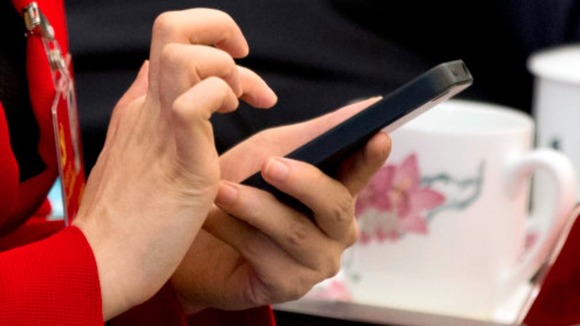 Welsh Conservative leader Andrew RT Davies says the phone app is not an effective use of public money.
There are questions over the cost and effectiveness of a Welsh Government smartphone app which cost over £26,000 to make but has been downloaded 1,183 times.
The Welsh Conservatives have questioned the success of the app, which was launched in July this year.
The 'Choose Well' app provides simple maps to local health services, links to NHS websites, and includes some personal health tips. The aim is to better educate patients about the various health services available to them. It was hoped that providing people with more information about services available to them would ease the pressure on accident and emergency departments and GP surgeries.
It is free to download but The Welsh Conservatives argue the app cost over £22 for each person using it.
It would have been cheaper for the health minister to travel around Wales and tell these users about local health services herself.

While modern communications should be embraced, the costs associated with this fairly simple app appear unduly high.

So far, this is an expensive failure.
– Darren Millar AM, Shadow Minister for Health

In response, the Welsh Government said:
This app was created to direct people to the best place to receive medical treatment and get advice.

The app was only launched very recently and as with all all such technology, we expect the number of downloads to grow steadily over time.

It represents good value for money and is a product that patients can use at no cost. From the Welsh Government's perspective it is a fraction of the cost of a TV ad.
– A spokesman for the Health Minister, Lesley Griffiths