Labour's Stephen Doughty is the new MP for Cardiff South and Penarth. He has increased the party's majority slightly, to 5,334, in the by-election, securing a seat it has held since 1945.
Alun Michael has been the constituency MP since 1987, but stood down to campaign to become South Wales Police and Crime Commissioner. He won by 4,709 votes in 2010.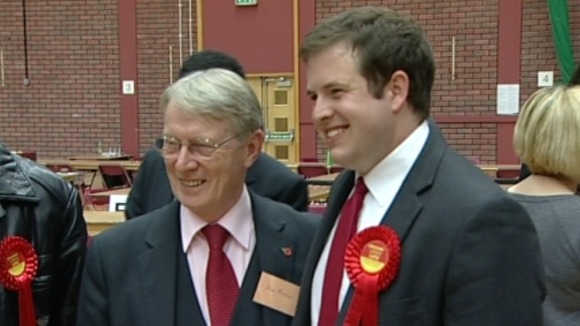 In the context of unpopular welfare and spending cutbacks introduced by a coalition government in Westminster now midway through a five-year term, a resounding victory in a very safe Labour seat was all but certain.
The Conservatives were a comfortable second, again. The Liberal Democrats campaigned hard to move off the back foot, and away from the pounding they have suffered in the polls as a party of government. They were rewarded by hanging on to third, holding off the advances of Plaid Cymru and UKIP.
The results in full:
Stephen Doughty - Labour - 9,193
Craig Williams - Conservative - 3,859
Bablin Molik - Liberal Democrat - 2,103
Luke Nicholas - Plaid Cymru - 1,854
Simon Ziegler - UKIP - 1,179
Anthony Slaughter - Green - 800
Andrew Jordan - Socialist Labour - 235
Robert Griffiths - Communist - 213
Turnout in Wales' biggest constituency by population was 25.35%. Mr Doughty admitted this was 'disappointing', but described the increase in Labour's share of the vote since 2010 as 'remarkable.' He told our Political Reporter Owain Phillips that his resounding victory 'shows that people are fed up of the policies of this coalition government and they want to see a different way ahead.'
Voters in Cardiff South and Penarth have sent David Cameron a clear message today: they want a new deal in this country - a One Nation deal which delivers a fairer society and an economy that works for us all not just the most privileged.

People here rejected the Conservatives mean and divisive idea of 'sink or swim' Britain and urged Labour instead to build a country and an economy in which everyone might have a fair chance, a country we can be proud of once more.
– OWEN SMITH MP, SHADOW WELSH SECRETARY