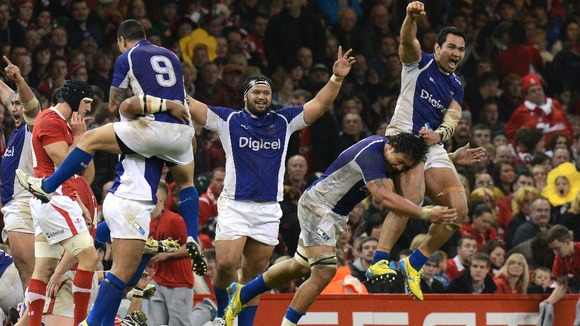 The worrying aspect is the lack of creativity. Two games, one interception try and I can't remember a clear cut break
Congrats to our PI brothers Samoa. Head up Wales a big scalp in the next two weeks will silence the critics.
Gutted for the Welsh boys, a result like that hurts like hell. It's not for lack of trying & the side is still packed with quality.
Terrible performance by Wales
SSSAAAMMMOOOAAA!!!!!!!!!!!!!!
What has French rugby done to Mike Philips?
Not disagreeing that it was a bad loss and we didnt play well,I played Fiji game RWC07 next game I played in was England in twickenham #GS
A dedication for one of the nicest Fijian boys Who past away away this week always sad losing a close friend #malelikunavore #toulousain
All I will say is: "We are better than that" #Wales