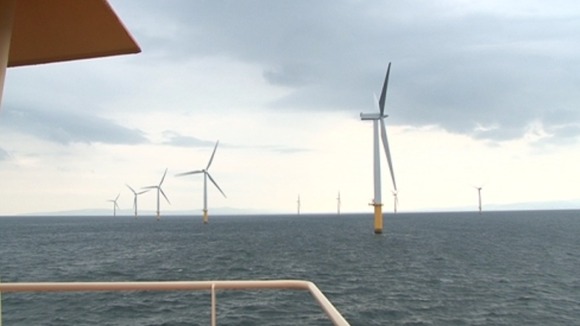 An exhibition showing what a windfarm of up to 440 offshore turbines could look like off the coast of Anglesey opens today.
The Rhiannon windfarm will be roughly 12 miles from the Anglesey coast.
The display forms part of the public consultation, which has received a backlash from some people in the community over concerns about how to transport power once generated.
I think the answer is to land it in a place where the infastructure already exists, so there's been talk of landing the power at the Wirrall.

In other places the Hoyle power station does it very well - that way there's no blot on the landscape.
– Dr Dylan Evans, local business owner

Our Business Correspondent Carole Green has spent the day gathering reaction in the town of Amlwch.