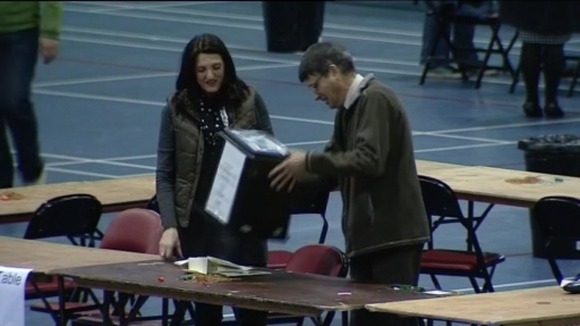 A 'detailed inquiry' into the elections for the first Police and Crime Commissioners has been ordered by the Electoral Commission. Around one in six voters in Wales turned out to cast their ballot - a situation mirrored in England - sparking concerns about elected candidates lacking a mandate, and questions over how the polls were prepared for and run.
Turnout reached no more than 17.1% for any of Wales' force areas - and was down at 14.3% for Gwent. There were several polling stations were no votes were cast at all.
The turnout figures:
Dyfed-Powys - 17.1%
Gwent - 14.3%
North Wales - 15.2%
South Wales - 15.2%
Criticisms have focused on the government's alleged failure to give the public enough information about the new role, and the candidates standing, as well as the poll being held in November.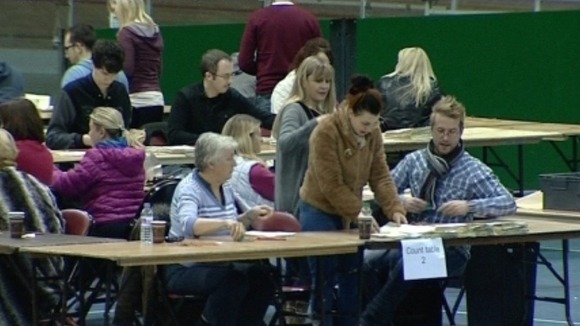 The findings of a 'thorough review' ordered by the Electoral Commission will be reported to Parliament next year. It's chair says the turnout figures were 'a concern to everyone who cares about democracy.'
These were new elections taking place at an unfamiliar time of year, which is why we have made clear at every stage that it would be important to engage effectively with voters.

The Government took a number of decisions about how to run these elections that we did not agree with.

But what is important now is that the right lessons are learnt: we will talk to voters, candidates and returning officers to understand what worked and what didn't.
– Jenny Watson, Electoral Commission Chair

The coalition government has been forced to defend a flagship Conservative policy, pushed through quickly after the last general election, and insist that the new commissioners do have a mandate.
They have a mandate. Turnout was always going to be low when you're electing a new post for the first time - but remember these Police and Crime Commissioners are replacing organisations that weren't directly elected at all.

I think it takes time to explain a new post. I found, going round the country, people were beginning to get the idea of a local law and order champion. Now they've get them those people in post will be able to prove their worth - that they're holding police to account, they're getting things done for local people, they're prioritising the law and order crackdown people want to see. My prediction is that turnout will be much higher next time around.
– David Cameron, Prime Minister

The mainstream political parties were also given a bloody nose by voters here. Labour were expected to be in the driving seat for all four Welsh roles, but ended only up winning one. In South Wales, former Welsh Secretary Alun Michael, whose decision to stand triggered a by-election in the Cardiff South and Penarth constituency he's held since 1987, did enough for victory.

The Conservatives took Dyfed-Powys, but the other two positions went to Independent candidates. Winston Roddick began his career as a police constable, before becoming a leading barrister, and Ian Johnston rose to become Chief Superintendent at Gwent Police, the force he will now oversee.

Wales' four new Police and Crime Commissioners:
Dyfed-Powys - Christoper Salmon - Conservative
Gwent - Ian Johnston - Independent
North Wales - Winston Roddick - Independent
South Wales - Alun Michael - Independent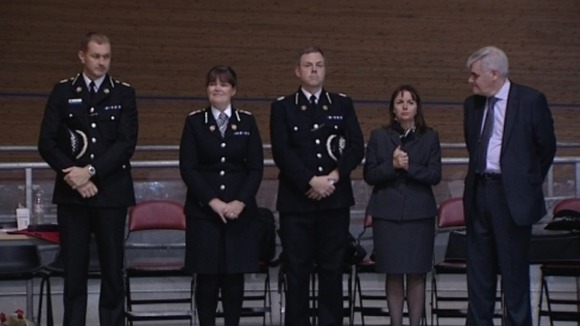 The new commissioners are charged with allocating their force's budget to focus on key issues. It's intended that they will consult and speak to the public more often. They can also hire and fire chief constables. They start work on Thursday 22 November.
Our Valleys Reporter Hannah Thomas has been out and about in Blackwood with Gwent's new commissioner Ian Johnston.