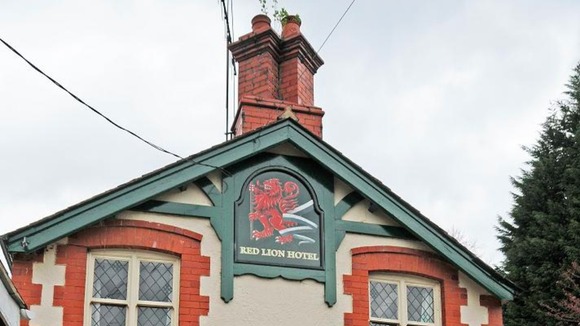 Residents in a small village in the Vale of Clwyd can now pick up more than a pint when they visit their local pub. That's thanks to a community project which is making the local pub the hub of village life.
For the last 20 years locals have had to travel out of the village to get their groceries, but now the Red Lion Pub in Cyffylliog has turned what used to be the front hall into a fully-equipped shop.
It's part of the 'Pub in the Hub' scheme which was launched in Denbighshire in 2009 by the rural regeneration agency, Cadwyn Clwyd.
Landlord, Nirmal Singh, says his past experience of running a shop has helped with this new venture.
My family had a shop in Birmingham so we knew how to set it up and it makes things a lot easier for the people here and saves them a lot of time and petrol.

t's convenient and it's added value for the village and the local community which we are part of and which we want to support.
– Nirmal Singh

The shop has been officially opened by Clwyd West AM, Darren Millar.
All too often we see village shops closing across North Wales so it's great to see a new one opening and if it also helps keep the local pub going then that's even better.

It's great that the Red Lion has such a good relationship with its local community and that Cadwyn Clwyd are getting behind the project too in partnership with Pub is the Hub.
– Darren Millar AM, Clwyd West