How the Welsh Premier League could deliver the stars of tomorrow
by Lynn Courtney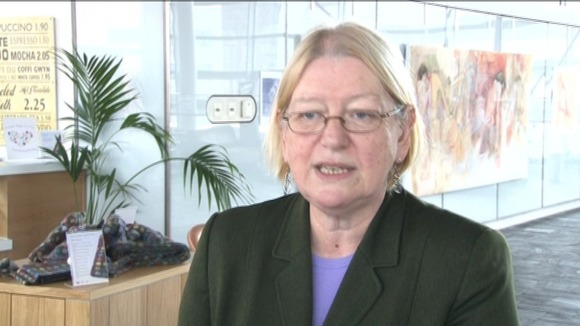 Assembly member Ann Jones, a well known Rhyl supporter says that fans have been telling her for some time that they feel disgruntled with the state of Premier football in Wales. From complaints about poor gates, to the massive gap between the grass roots sides and the National team she wanted to see if anything constructive could be done.
As Chair of the Communities. Equality and Local Government committe , she commissioned a report which had several positive suggestions.
Given these times of financial restraint , a cash injection wasn't high on the list of help available so what was? Ann had this to say;
There's a series of recommendations from the Welsh Government to look at. We're hoping that the Welsh Government and the Football Association will talk together about ways we can improve football. We can improve the experience for the fans and we're looking at the football club becoming a community hub. We can get the latest 3g or 4g artificial pitches into there which means that youngsters can play on there all the time, And the way forward is to talk about how we can engage football clubs to do this.
– Ann Jones AM, Chair of Communities, Equality and Local Government Comnmittee

And with a bit of luck, Ann reckons the Welsh premier sides could deliver the stars of tomorrow.