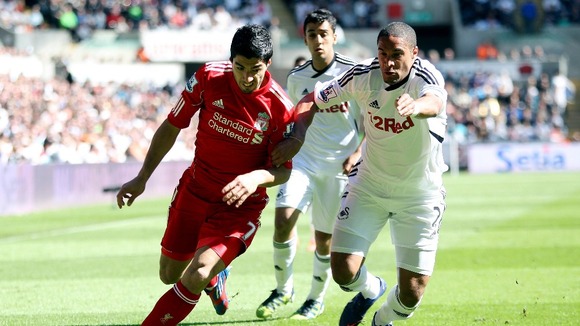 Swansea City's game against Liverpool on Sunday was always going to be a tense affair.
The Swans former manager Brendan Rodgers and midfielder Joe Allen will return to the Liberty Stadium for the first time since they left for Liverpool in the summer.
Although comments made by Swansea City defender Ashley Williams in his book, My Premier League Diary, has raised the heat even more.
The Wales captain was quoted as saying he wanted to knock Reds striker, Luis Suarez, out due to the Uruguayan's diving antics during the two meetings between the sides last season.
Williams also accused Suarez of treating other players with contempt.
The two will meet again on Sunday and Laudrup is uncertain the pair will shake hands before the game.
I really don't know.

Fair play is important for me, but if two persons do not want to shake hands then I don't know.

It's nothing that will bother my sleep at night.

What is important for me is that I know I've a player who even if he plays against a player he doesn't like because of certain things I'm 100 per cent confident that he will do a great job on Sunday.
– MICHAEL LAUDRUP, SWANSEA CITY MANAGER

Suarez has been in red hot form for Liverpool scoring 13 goals in all competitions this season.

The former Ajax player is also the most talked about player in the Premier League.

Williams hasn't been the only person to accuse Suarez of diving this year. Everton manager David Moyes claimed Suarez had a 'history of diving' before the Merseyside derby in October.

Although Suarez answered his critic in emphatic style, scoring Liverpool's opening goal, then running and diving in front of Moyes in the Toffee's dugout.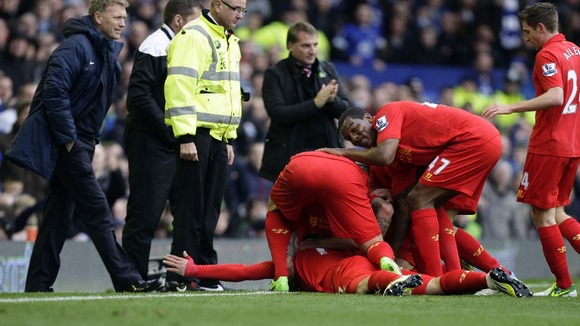 Swansea City will be hoping Williams comments don't spur Suarez into goal scoring form on Sunday, although Laudrup is confident Williams will be on his game and deny Suarez the last word.
I know Ashley well enough and I know he will be focused on the game whatever he has said in the book. He will play by the book on Sunday.

I don't think he will lose his head because he won't be sending Christmas cards to Suarez and I haven't spoken to Ashley about what he has said in the book.
– MICHAEL LAUDRUP, SWANSEA CITY MANAGER