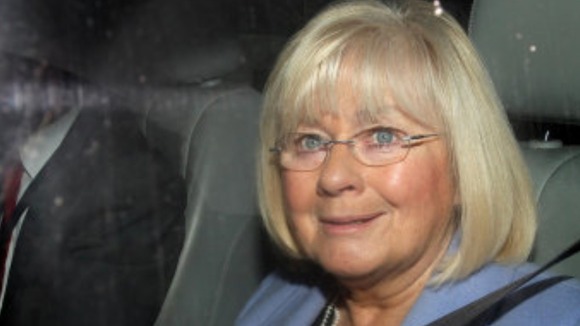 One of Wales longest serving MPs has talked of her anger and grief about the care received by her dying husband at University Hospital of Wales in Cardiff.
Ann Clwyd, the Labour MP for the Cynon Valley has criticised the support offered to her husband at the hospital. She said she arrived at the ward to find her husband, Owen Roberts, lying on the bed, cold and distressed, with just two thin sheets to cover him.
he was squashed up against the iron bars of the bed, an oxygen mask that didn't fit his face, his eye was infected and, because the air from the oxygen was blowing into it, his lips were very dry and I used my own Lypsil to try and moisten them. There were no nurses around.

At eight o'clock, just before he died, all the lights in the ward went on and somebody shouted 'Anybody for breakfast?'. It was obviously totally inappropriate when they knew somebody was dying in that ward. I really do feel he died of cold and he died from people who didn't care.

I can't believe anybody calling themselves a nurse could let that happen. Nobody should have to die in conditions like I saw my husband die in.
– Ann Clwyd, the Labour MP for the Cynon Valley

In a statement the Cardiff and Vale University Health Board said:
We would like to offer our sincerecondolences to Ms Clwyd on the loss of her husband. We recognise how distressingit is when family members have cause to raise significant concerns about the qualityof care their loved one received, whilst also coping with bereavement. We take suchmatters extremely seriously. We acknowledge the seriousness of the concerns raised by Ms Clwyd and we wouldwelcome the opportunity to meet with her as soon as possible to discuss them indetail, so that a full and formal investigation into the particular circumstances of thiscase can begin. We are aware that Ms Clwyd has had discussions with one of our respiratoryconsultants to discuss elements of the care of her late husband and we look forwardto having the opportunity to discuss the full circumstances surrounding his care. As a health board, we recognise that we don't get things right all of the time, but weare always saddened to hear of examples of poor standards of care, which cause somuch distress to patients and their relatives. We will not tolerate poor care, which is why it is so important that each incident isfully investigated, so that we can drive up standards and provide patients and theirfamilies with the quality of care they need and deserve."
– Ruth Walker, Executive Nurse Director at Cardiff and Vale UHB

Our sincere condolences to @annclwyd for the loss of her husband - she believes caused by the poor standard of care he received in hospital