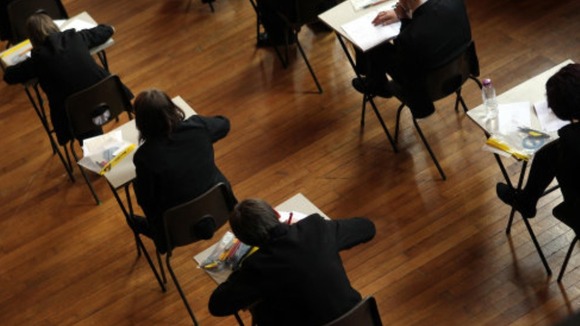 Foreign language and science subjects in Welsh schools have been put on an "endangered list" as take-up has become so low according to two agencies given the task of improving their fortunes.
Language departments at some schools in Wales are in danger of closing, while the number of students taking maths and physics continues to decline according to STEMNET, a body set-up to inspire pupils to learn science, technology and engineering and CILT Cymru, an organisation which aims to promote the learning of languages.
The two bodies are now sending "ambassadors" into classes to prove science and languages can lead to a world of opportunities.
One of those ambassadors is scientist Jana Witt from Germany, who is studying for a PhD in Cardiff and is working with 14-15 year-old pupils at Cowbridge Comprehensive.
This is a Wales wide opportunity which is being promoted to schools to enhance the employment prospects of young people in a completely different way. The aim is to widen and heighten the ambitions and aspirations of our young people, demonstrating the importance of both language and STEM skills through meeting such people as Jana.
– Sian Ashton, STEMNET Co-ordinator

A recent report by the charity The Campaign for Science and Engineering highlighted some key issues regarding Wales which include:
Negative perceptions of STEM subjects - among teachers, pupils and school authorities.
Proportion of learners in Wales taking sciences and maths at A-level significantly below the rest of the UK.
Lack of take-up of some STEM subjects by women - such as engineering and computer science.
CILT Cymru says it's highlighted a number of reasons for the decline in the take up of languages which include:
Pupils are faced with choosing from 30 subject options at 14
Modern Foreign Languages are not compulsory in Wales
The message from businesses about the need for foreign language ability has not been clear enough.
A Welsh Government says it wants to foster a passion for STEM subjects and recognises the benefits of learning a language.
As part of the Review of Qualifications for 14-19 year olds in Wales, views were sought on the importance of the STEM subjects.

The Review Board heard representations from several stakeholders in favour of STEM subjects having a higher profile within the curriculum. In their report the Review's Board makes clear their view that learners need to be better informed than they currently are on the likely progression routes following particular qualifications.

Such improved advice and guidance would demonstrate to learners and learning providers that for those learners with an aptitude for STEM subjects, and who do well in science qualifications, progression and outcomes can be very good.

We also recognise the benefits of learning a language and have already committed to further promoting and improving the take-up of foreign languages in our schools.

Our Action Plan, Making Languages Count, sets out how we are working with partners across Wales to achieve this."
– Welsh Government spokesperson