Civil emergency arrangements in Wales 'unclear'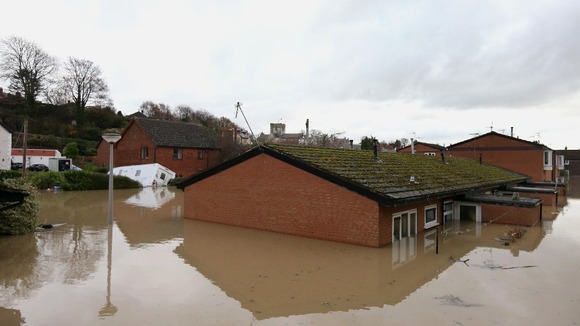 Arrangements for serious emergencies in Wales are sometimes unclear, with some services also facing an uncertain future - according to the Auditor General for Wales.
A report examined the sufficiency of arrangements for emergency planning and response in Wales, and how the Welsh Government supports the emergency services involved.
It found the Welsh Government provides 'highly effective' support for the emergency services that respond to civil incidents, such as flooding or explosions, but it's co-ordinating role should be clearer.
Powers for civil emergencies are not devolved, with some unsure whether to look to the Welsh or UK Government for guidance in a civil emergency.
It also found that a question mark hangs over the future of arrangements in place to protect the public due to spending cuts.
Local authorities spent £4 million on emergency planning in 2010-11, but the report found spending is not always prioritised to the areas at highest risk from emergency. Local authorities may direct their spending to other priorities.
Future spending cuts are also likely to have a big impact on emergency services, with the police and fire and rescue services alone planning to reduce overall spending by just over £100 million in the four years to 2014-15.
The report follows a series of floods in Wales - notably in St Asaph, when the River Elwy burst its banks.
Emergency services were praised by the Auditor General for how they handled the incident.
Civil emergency responders in Wales should be commended for their effective management of major incidents, and the recent floods across Wales underline the importance of the report's findings. However, there needs to be more clarity of roles between the UK and Welsh Governments for overseeing civil emergency arrangements. Category One responders also need to have a more proactive approach to performance, efficiency and using resources so the public is reassured they will continue to be protected given the scale of the challenges to public services which lie ahead.
– Huw Vaughan Thomas, Auditor General for Wales

The Welsh Government says it will consider the report.
I welcome the publication of the Wales Audit Office's report on civil emergencies in Wales. The report rightly gives recognition to civil emergency responders for managing recent major incidents effectively, but makes it clear that responders will need to improve their performance and ensure they use resources more efficiently in the future to maintain public confidence in the vital services they provide.

The flooding of homes and businesses across Wales during the past weeks underlines the importance of the findings of this report. The spending cuts which lie ahead will add to the challenges facing civil emergency responders. The Welsh Government and Welsh Local Government Association are now reviewing the way that emergency planning is delivered.

This review provides an opportunity for all the public agencies which respond to civil emergencies to improve the efficiency, consistency and robustness of the necessary arrangements that must be in place.
– Darren Millar AM, Chair of the Public Accounts Committee