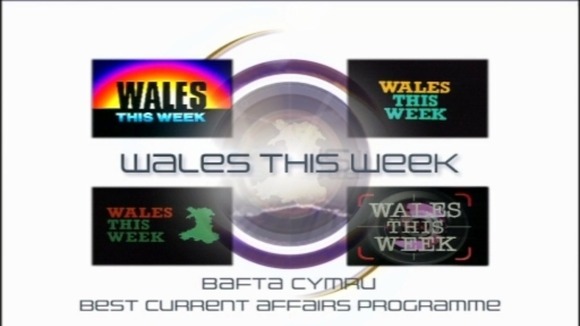 ITV Wales' award-winning current affairs programme Wales this week has just clocked up thirty years on our screens.
In 1982, as Wales moved into an era of great industrial, social and economic change, the arrival of S4C created an explosion of activity within the Welsh broadcast industry.
As a result of this change, at HTV Wales, as it was then known, designated current affairs teams formed for the first time and created Y Byd Ar Bedwar for the Welsh language channel, and Wales This Week in the English language.
You're living in a very exciting time in the eighties... the whole establishment, the whole way Wales works through heavy industry was going, it was all a transformation very quickly in Wales so it was a very exciting time to do a current affairs programme..."
– Elis Owen, Former Editor Wales This Week

It wasn't long before those who worked on Wales This Week at the time realised they were in a position to report these changes to the people of Wales in a way which had never been done before.

The programme had quickly established its self firmly at the heart of current affairs in Wales, with a team of reporters who were recognised and respected throughout the country for their strong brand of investigative work. Over thirty years, they have both covered and uncovered some of the biggest stories to have faced the nation, providing insight and analysis of major events - both here and abroad.
A huge amount has changed in this country - and in television production - over the years, but Wales this week has stayed firmly at the heart of current affairs broadcasting here and it is set to remain so for many more years to come."
– Mike Talbot, Series Editor Wales This Week

Wales This Week's 30th anniversary programme is on at 730, Tuesday 11th December on ITV Wales

This special anniversary programme is now available to watch online: