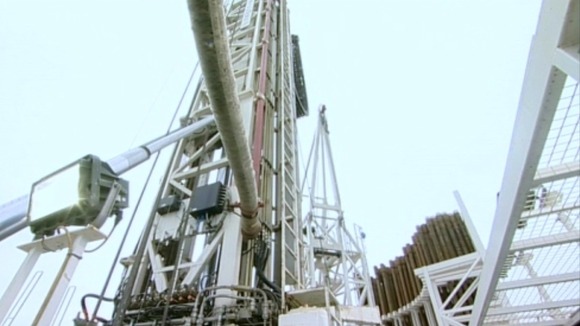 Controversial plans for test drilling for shale gas in South Wales are in the spotlight once again after the UK government have this morning given the go ahead for a firm in Lancashire to restart gas exploration and extraction using hydraulic fracturing.
The technique in Lancashire was suspended 18 months ago after it apparently triggered two small eathquakes.
Energy Secretary Ed Davey told MPs safeguards would be put in place before Caudrilla, the company behind the drilling in Lancashire, could resume. He said shale gas could lead to lower bills for consumers, but said other energy sources were also needed.
Environmental campaigners, politicians and localsfear test plans for gas in South Wales will result in shale gasextraction through the same method of hydraulic fracturing, otherwise known as'fracking'.
A public inquiry was held in the Vale ofGlamorgan earlier this year after fracking was linked with earthquakes andwater contamination in the United States
Bridgend based UK Methane Ltd want to drill threebore-holes at the disused St John's Colliery in Measteg in the hope of findinggas reserves. The company is a sister company of Coastal Oil and Gas Ltd, whowere granted permission to test drill for gas at Llandow Industrial Estatefloowing the inquiry.
The company have said what they are doing is 'totally different'to fracking and they are not looking to start fracking operations at the sitethrough the latest planning application submitted to Bridgend borough council,but will be drilling bore-holes between 130 and 300 metres deep to try and findgas reserves.
Well over half the population of Wales lives in areas that are already, or are likely to become, licensed for fracking - the controversial process where water, sand and chemicals are pumped underground to release shale gas.

There have already been applications for test drillings in Wales.
– Friends of the Earth Cymru

Fracking, as it is otherwise known, comes from hydraulicfracturing. It involves injecting high pressure water and chemicals into rockto release natural gas.
Despite all the hype, there is still considerable uncertainty as to how much shale gas is in the ground and whether it will be socially, environmentally or economically viable to extract.

Gas has been the main cause of hikes in people's bills over the past decade and gas prices are expected to continue to rise.

Wales must join with the whole of the UK in playing our part in reducing use of fossil fuels so as to ward off the worst effects of climate change.

This means we have to be prepared to wean ourselves off coal, oil and gas and do more to gain the benefits of energy efficiency and renewable energy.

The good news is that the green economy is a booming sector with huge opportunities for job creation.
– Alun James, Policy Officer, WWF Cymru