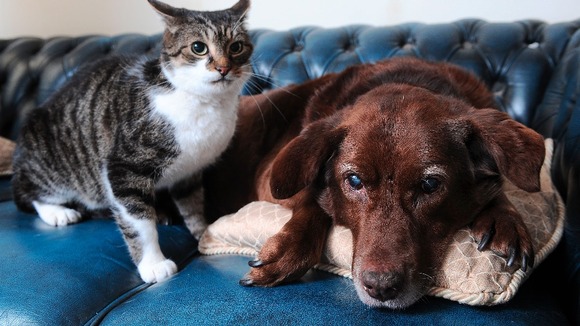 A Holyhead dog left basket-bound after losing his sight has found freedom again following a chance encounter with a stray cat.
Life looked bleak for Terfel the pooch after he was diagnosed with severe cataracts.
But when owner Judy Godfrey-Brown happened to let a stray cat into her home one day, she was amazed by what happened.
Like 'a scene out of a Disney film' the cat gently approached eight-year-old Terfel, appearing to sense that he could not see.
She gently led him out of his basket and into the garden - and has been acting as his eyes ever since.
Judy, 57, who has now adopted the stray and christened her 'Pwditat', says she continues to marvel at the unwavering bond between the two.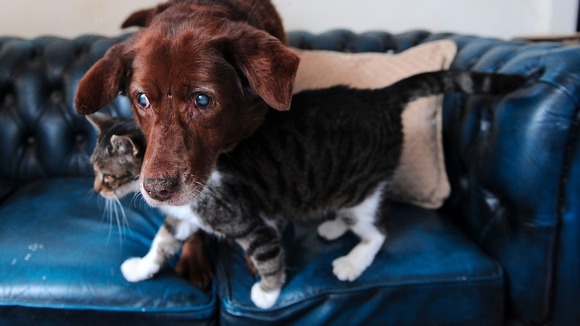 I've never seen anything like it - most cats and dogs hate each other.

The cat immediately seemed to know that Terfel is blind through some sort of sixth sense that animals have.

She uses her paws to help guide him around the house and in the garden.

They are glued to each other.
– Judy Godfrey-Brown, owner

We spoke to Judy's friend Anne Cragg, who is currently caring for Terfel and Pwditat, about the unbreakable bond the pets share.