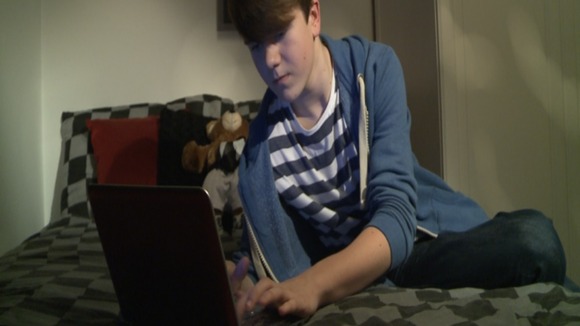 A member of Only Boys Aloud choir speaks out for the first time about his experience of being cyber-bullied. This follows statistics released by The Prince's Trust that show one in five 16 to 18-year-olds have been bullied online.
Morgan Westcott is 14 and lives in Treorchy, he's been bullied since he was seven and shares his story on Welsh current affairs programme Hacio on S4C. Morgan hopes to encourage others to speak out.
I've always had people calling me gay because I sing and didn't want to play football or rugby. The bullies send me messages on facebook saying - 'you're gay, you can't even sing.' it just made me feel really down and sad.
– Morgan Westcott, Only Boys Aloud

Last year a report by charity Beatbullying suggested that 350,000 young people had been bullied online in the UK, highlighting the true extent of cyber-bullying.
I'd have a great day out with my friends and then I'd come home to see these nasty messages on twitter and facebook and it would just change the way I felt. I didn't want to talk to anyone, I felt alone and upset.
– Morgan Westcott, Only Boys Aloud

Morgan has also been targeted on a page called 'Ask Fm' on Twitter, and says "people can post anything anonymously on the page and it's horrible. Me and my friends have had nasty things said about us, I really think they should get rid of it."

Morgan also takes part in the Welsh Factor, a competition showcasing young people's talents across Wales. He says "being a part of the Welsh Factor and Only Boys Aloud has helped my confidence a lot. I've been able to talk to people who have the same interests as me but even then it's hard to just forget the messages i've read."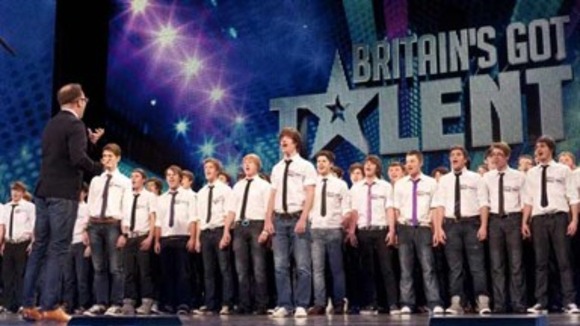 Anna Marie Thomas, the Chief Executive Officer of the Welsh Factor has also recently set up a new bullying campaign 'Stop Bullying Wales' after realising how many of the contestants were being bullied.
Having experienced bullying when I was younger I started the Welsh Factor because I wanted to give young people the opportunity to showcase their talents. I realised during this time that a lot of the contestants were being badly bullied. I'm now working with the police on the Stop Bullying Wales campaign to raise awareness of the issue.
– Anna Marie Thomas, CEO of the Welsh Factor

It took Morgan years to gain enough confidence to speak out, but last November he broke down and told his parents. Since then the bullying has stopped, he says " I think It's so important to speak out because then people can help you. If you just keep quiet then no-one can help. I'm so glad I did because positives have come from it."

For more information about the campaign visit the Facebook page.

If you would like to hear more about Morgan's story then the full programme will be available to watch on Hacio tonight on S4C at 21:50pm.