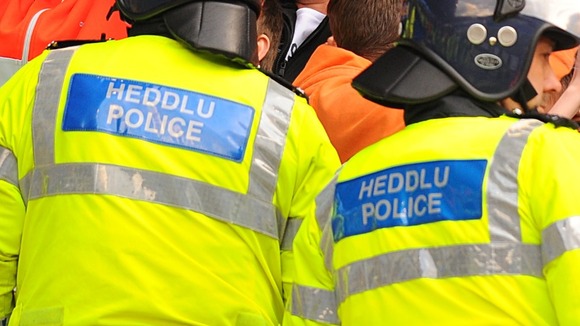 People living in South Wales face a 7% increase in the amount that's added to council tax bills for policing under proposals put forward by the area's new police commissioner, the former MP and Labour minister, Alun Michael. He says it's needed to counter the 'draconian' cuts in the money the force gets from the Home Office. Mr Michael claims that when all the police and crime commissioners in England and Wales met the Home Secretary, 'she didn't even pay lip service to her duty to try to protect a service which is already at a critical level as a result of the cuts already made by Whitehall'.
The financial situation in South Wales is difficult. The cuts imposed on the police service by the Government are draconian to say the least. They have had a devastating effect on the South Wales Police force. The Government's 2010 Comprehensive Spending Review decisions involve a cut of £25 million over the first three years for this force and include a £2.8 million reduction in 2013/14. It becomes acutely difficult - if not quite impossible - to set a budget and precept which is acceptable without causing a severe level of disappointment within the police service, difficulties amongst our partners and anger from the public that we exist to serve.
– Alun Michael, Police and Crime Commissioner for South Wales

The proposed increase will be discussed by the South Wales police and crime panel later today. Before police commissioners were elected last year, council tax was set by the police authority, which mostly consisted of local councillors. So do the new panels but a two-thirds majority is now needed to block an increase proposed by the commissioner. A 7% increase will add £11.86 to the bill for a Band D property, which will still be the lowest in Wales. All four Welsh police commissioners have to set council tax charges, which are added to the bill sent out by local councils.
South Wales: 7% increase (Band D bill £181.28)
North Wales: 3.98% increase (Band D bill £223.11)
Dyfed-Powys: 3.9% increase (Band D bill £206)
Gwent: 2.66% increase (Band D 198.23)
The North Wales and Gwent increases have already been approved by their police and crime panels. The Welsh government can reduce any tax rise by using its 'capping' powers. When the Gwent panel approved the lowest rise in Wales, it was told that there were informal indications that an increase of up to 5% would not be considered unreasonable.
Alun Michael says South Wales is a special case because the Home Office has 'short-changed' the force by £8 million pounds compared to what it could expect under the funding formula. Attempts to get recognition of the extra costs of policing a capital city like Cardiff have also been unsuccessful, although additional money is given to the forces policing London and Edinburgh,