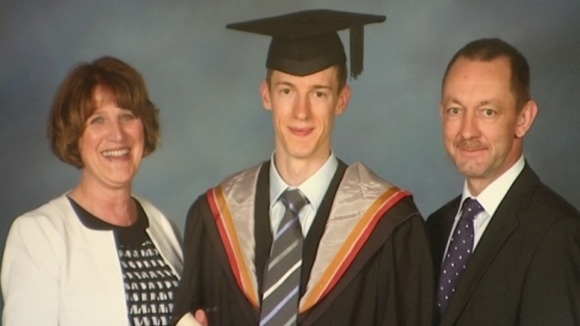 The Betsi Cadwaladr Health Board 'should review cases' of patients who have been treated for moles at a GP surgery in Colwyn Bay, according to a North Wales coroner.
It comes after one patient had one removed without it being tested and later died of cancer.
Philip Rafferty visited his doctor with a mole on his chest in 2008 - instead of it being removed and tested it was chemically frozen off. Three years later he was diagnosed with malignant melanoma and died last year at the age of 51.
Mr Rafferty returned to the Rysseldene Surgery on a number of occasions after the mole was first removed with pain and pea-sized lumps in his arm pit and shoulder.
One of his requests towards the end of his life was that other patients be recalled for proper biopsy testing.
Deputy coroner Nicola Jones granted Phillip's wishes and used her powers under Rule 43 of the Coroners Rules 1988 to write a report on the case to prevent other deaths taking place in similar circumstances.
Mrs Jones requested the health board recall patients with similar symptoms who may need further consultations.
His widow Lesley says the coroner issued what she considers to be a stark and serious message to all GPs in the UK.
Phillip was the best husband and dad. If he had been diagnosed earlier he may still be here with us, but we will never know. It is comforting for the family to know that because of his insistence, previous cases will now be reviewed.
– Lesley Rafferty

Paula Bridge, head of clinical negligence at Ralli Solicitors which represents the Rafferty family and said, "The coroner has made the right decision."
There may well be other patients of this surgery who have been treated in an identical way and are now wondering if they too ought to have been cared for differently. The Rafferty family are adjusting to life without Phillip and they are pleased that his dying wish has been granted.
– Paula Bridge, head of clinical negligence at Ralli Solicitors

Rysseldene Surgery has expressed its condolences to the family and says it will address any recommendations from the coroner.
We would like first and foremost to express our condolences to the family for their sad loss.

Our professional duty of confidentiality means we cannot comment on the case, however we await the full recommendations from the coroner and will take the necessary steps to address these wherever possible.
– DIANE LEWIS, PRACTICE MANAGER AT RYSSELDENE SURGERY