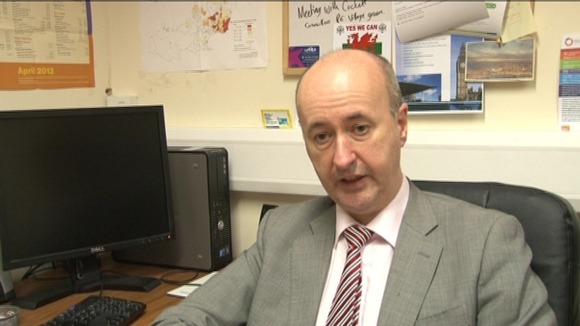 In the wake of Ed Milliband's recent pledge to build ''One Nation'', the Swansea West MP Geraint Davies has been explaining how he thinks it is vital that his party doesn't take for granted that any gloom felt by the voters, in response to the Coalition's austerity cuts, actually translates into hard votes for the Labour Party.
The problem for Labour is the danger of reverting to the 1992 Labour brand i.e. all heart and no mind versus the Tory brand all mind with no heart. 'Labour means well and has lots of good ideas for spending money but it's the Tories who can run a busines and look after the economy' said the focus groups. Floating voters voted Labour with their hearts in the opinion polls then voted Tory their wallets in the election proper.
– Geraint Davies, Labour MP for Swansea West

He was at pains to point out that John Major had proved that the 'Nasty'' Tory Party can win, despite economic gloom if the public don't have confidence in Labour's Economic competence.

He went on to say that in his view the Tories lack of competence and compassion is a necessary but not sufficient condition for Labour to win. Admitting that in the past Labour had spent above its means to keep the economy moving, he explained how Labour intends to prove it can be trusted to hold the purse strings.

In an article for today's 'Observer' newspaper, he gives some of his suggestions for policies which, like the recent pledge to restore the 10p tax band, could be launched under Ed Miliband's 'one nation' banner.
For example, to pay for long term care, instead of the Tory regressive £75,000 flat charge, we could have a progressive charge at 25% for the first £200,000 of property wealth and 40% thereafter. That way a person with a £100,000 house would pay £25,000 and pass on £75,000 to their family and a person with a £400,000 house would pay a fairer share. Or how about recovering the costs of expensive medical training courtesy of the taxpayer, with a 5% charge on the value of private work doctors sell outside the NHS? These would pass the One Nation policy test. So might encouraging neighbouring councils, universities and industres to work together on a city region basis as we are in Swansea.
– Geraint Davies MP, writing for today's 'Observer'

Mr Davies writes that the pollsters are warning that the public still believes that Labour caused much of the economic mess and that the Tories are clearing it up. He also predicts that the Prime Minister will benefit from his 'fancy footwork on an in-out referendum on Europe' and that new voter registration rules will 'deflate Labour's heartland votes'. He concludes that 'it's all to play for, in particular if those in insecure jobs think Labour is too risky due to past mistakes'.