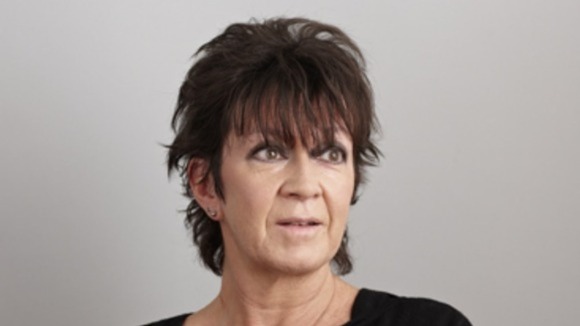 There's to be a complete rewrite of the proposed requirements to provide services in Welsh that will be imposed on public bodies in Wales. Other organisations that will be affected include some private firms that operate under government licence, such as telecoms providers, and voluntary groups that receive large amounts of public money.
The Education Minister, Leighton Andrews, who is responsible for Welsh language policy has rejected the standards drawn up by the language commissioner, Meri Huws. They were intended to make sure that it would be as easy to access a service in Welsh as it is in English. In a detailed letter, the minister makes a series of criticisms of the proposals. They include:
The practical implications of the standards are not clear, making it difficult to estimate the cost of compliance
The proposals for imposing the standards are too complicated, making them a step backwards in terms of the administrative burden imposed
Organisations are asked to work out for themselves how to comply with the duties imposed on them, which would lead to inconsistency
Some of the proposed standards contradict one another
Many of the proposed standards appear to be unreasonable or disproportionate
I have carefully considered the Commissioner's consultation document – and have given full and due regard to her advice to me and to her proposed standards. My decision not to accept the proposed standards is based on policy considerations as well as legal advice. These standards are complex and I have concerns over their reasonableness and proportionality. I remain fully committed to the Welsh language and want to see more people having the opportunity to use it in day-to-day life. As such I am keen to work with the Welsh Language Commissioner to build on her consultation exercise and seek a clearer and simpler approach to Welsh language standards.
– Education Minister Leighton Andrews AM

Meri Huws has responded by saying that she held a wide public consultation on her proposals, although she was not required to do so. There were nine public meetings, attended by more than 350 people. However, she has pledged to co-operate with the minister.
The minister's officials and my officials will now work together in order to develop a set of standards which will ensure that the Welsh language is treated no less favourably than the English language in Wales. I welcome the Minister's commitment to work towards the target of imposing standards before the end of 2014, as well as his desire to work with my office to realise this.
– Welsh Language Commissioner Meri Huws

The Welsh Language Society, Cymdeithas yr Iaith, says the minister's decision is bad news.
These standards included very basic requirements, offering a minimum Welsh language service people could expect wherever they were. The minister's rejection of the standards raises major questions - about the process and the role of the commissioner. Why appoint a commissioner and then ignore her specialist advice? It leads one to the conclusion that the Government has decided that the interests of organisations and the profit of large companies, like BT, British Gas and Arriva, are more important than the Welsh language.
We have had five years of consultation on this legislation and these duties. The latest by the Commissioner, a very thorough consultation with hundreds of responses. We don't need more talk about standards, they need to be implemented - we fear there'll be more unnecessary delay as the Government in effect repeats the Commissioner's consultation. Every day people come to us with problems accessing Welsh language services. IAs more and more children receive Welsh medium education we must ensure the Welsh language goes beyond the school gates.
– Robin Farrar, Chair of Cymdeithas yr Iaith

But there was some support for Leighton Andrews from the Plaid Cymru AM Alun Ffred Jones, who was the minister for the Welsh language when his party was in coalition with Labour. He was responsible for the legislation that set up the commissioner and the requirement for Welsh language standards.
It was agreed that the purpose of the language standards was to provide clear guidelines about what we expect organisations and businesses to deliver, that will make a real difference to the delivery of Welsh language services to users. The Commissioner needs to ensure that the standards are clear to users and to service providers and that they will make a difference.
– Former Heritage Minister Alun Ffred Jones AM

Plaid Cymru's current Welsh language spokesperson, Simon Thomas said it was a 'regrettable situation'. He's demanding an explanation about what went wrong and quick progress in introducing the new standards. 'It's surprising that we are in this dilemma', he added.