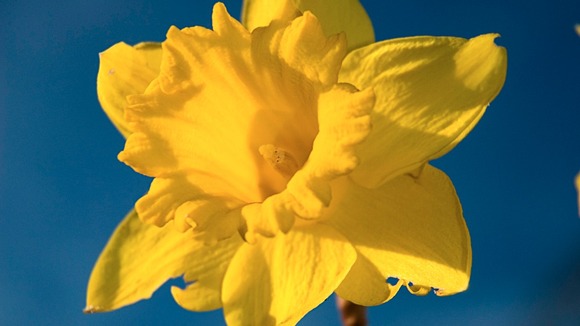 Tomorrow - March 1st - many of us will don our daffodils and leeks in celebration of the Patron Saint of Wales.
However, recent figures show more than half of people in Wales don't know why St David's Day is celebrated.
The survey by Cadw also revealed other statistics about the nation's knowledge of Welsh history.
56% thought there were fewer than 100 castles in Wales - when in fact there are more than 600
45% haven't visited a castle in the last five years or more
70% of Welsh people don't know why Santes Dwynwen Day is celebrated on 25th January
Tomorrow, Cadw is opening 128 historic sites for free in celebration of the Patron Saint of Wales so people can explore their heritage.
Heritage Minister Huw Lewis AM says he wants everyone to realise the benefits of what's on our doorstep.
We're calling on Welsh communities to take an interest in their heritage, and take advantage of the free entry offer on St David's Day to visit one of the many historical sites on their doorstep.
– Heritage Minister Huw Lewis AM

And in case you weren't sure...
Saint David, or Dewi Sant in Welsh, travelled through south Wales and the west of England, founding religious centres along the way.

He had a strong and loyal following who believed the saint could work miracles.

Tradition has it that he died on the first day of March in 589AD, and this date later became Wales's National Day.
– Cadw