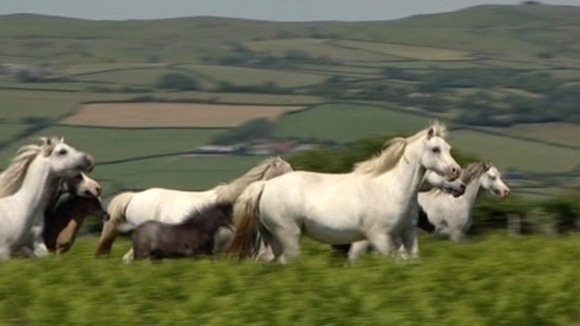 The Welsh Government say they want to introduce a zero tolerance approach to horses being abandoned to fly graze in Wales. The Deputy Minister for Agriculture, Alun Davies, made the suggestion at the start of a consultation to find a long term solution to the problem.
The Welsh Government have outlined the plans to deal with the large numbers of horses have been abandoned in publicly owned spaces, on common land and on private land. The majority of fly grazing incidents have occurred in Cardiff, the Vale of Glamorgan and Bridgend where local authorities the police and charitable organisations are taking a robust approach to dealing with the issue.
Alun Davies said "The Welsh Government vision is for a fly grazing free Wales. A zero tolerance approach that will ensure that Wales is free from the unacceptable social, economic and environmental harm caused by the nuisance of fly grazing."
Fly grazing often impacts on public safety, on communities (public and privately owned land), the agricultural industry, the welfare of the animals concerned as well as placing financial burdens on both individuals and the tax payer.

Partnership working between enforcement agencies and welfare organisations has meant that this issue has been tackled head on through a coordinated approach. The consultation seeks to build on this by looking at the current legislative framework to see whether it addresses the situation appropriately and effectively, identify whether there are gaps and what if anything the Welsh Government may do to provide a solution to deal with fly grazing in Wales.
– Alun Davies AM, Deputy Minister for Agriculture

The Minister says that no one single piece of legislation can address the issue and that the consultation will seek to receive the views on how the Welsh Government can deliver measures to provide uniformity of standards across Wales. He says he hopes it will provide a legal framework enabling enforcement authorities to effectively deter large scale incidents of fly grazing or abandonment of horses and ponies.

The public consultation is set to last eight weeks.