The decision to award the Chief Executive of Caerphilly Council a £27,000 pay rise has been found to be unlawful.
The Wales Audit Office discovered a number of issues with how the decision was carried out.
Staff walked out at the end of last year because they say their pay had been frozen for a number of years.
Joanna Simpson reports.
The meeting of the Senior Remuneration Committee was not properly advertised in accordance with the Local Government Act and neither were agendas for the meeting made available for public inspection as they should have been.

Certain officers, including the Chief Executive, who would have been (and indeed were) beneficiaries of the decision were present at the meeting to approve the salary increases. No declarations of interest were made and these officers did not leave the room while the decision was made. Consequently they participated in the decision making process when they had a disqualifying financial interest.

Additionally, the report presented to the Committee was written by the Chief Executive who was himself a direct beneficiary of the decision made and who gave advice on a matter in which he had a financial interest.

Finally, this report did not consider the full range of options identified. Nor was there any detailed and explicit consideration of these options in the meeting of the Committee.
– ANTHONY BARRETT, THE APPOINTED AUDITOR AND ASSISTANT AUDITOR GENERAL
Having considered the Wales Audit Office report and having received advice from our Legal Services Department, we have decided that it is a matter that should be investigated by the police to ensure complete transparency and independence.

However in light of our close proximity and working relationship with Caerphilly County Borough Council it's not appropriate for it to be investigated by the Gwent Force, and as such the investigation has been referred to Avon & Somerset Police.
– Gwent Police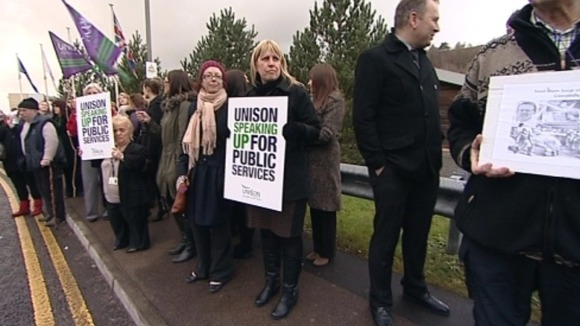 We are currently reviewing the recommendations contained in the report.

It is important to stress that the decision of the Senior Remuneration Committee was rescinded at a meeting of full council on January 17th, where independent external legal advice was received and a new decision was reached.

The Wales Audit Office report will be considered at a meeting of full council in due course, so it would be inappropriate to comment further at this stage.
– SPOKESPERSON FOR CAERPHILLY COUNTY BOROUGH COUNCIL