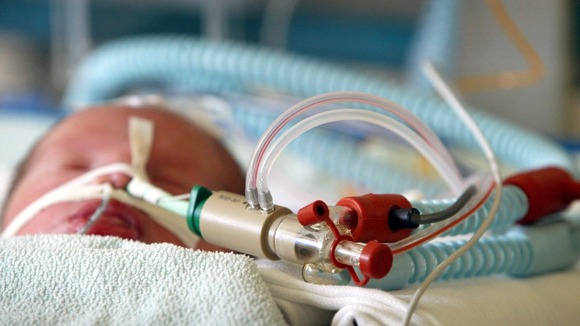 The Community Health Council (CHC) for Gwynedd has defended its decision not to refer plans to move neonatal care in north Wales to a hospital in England. Hilary Scott's comments came at a public meeting of the patient's group in Bangor on Thursday night. The vice chair of the council said that they understood it would not be possible to create a unit to treat premature babies in north Wales to the national standards required.
The meeting was held to respond to criticism of the CHC's response to the health boards proposals for changing services in Gwynedd.
Her comments came after NHS Wales' Medical Director told AMs that the situation in recruiting staff in north Wales was so bad that it was no longer sensible to advertise jobs "when you know you won't get any applicants."
The Betsi Cadwaladr University Health Board proposals would see services transferred from three hospitals in north Wales to Arrowe Park on the Wirral.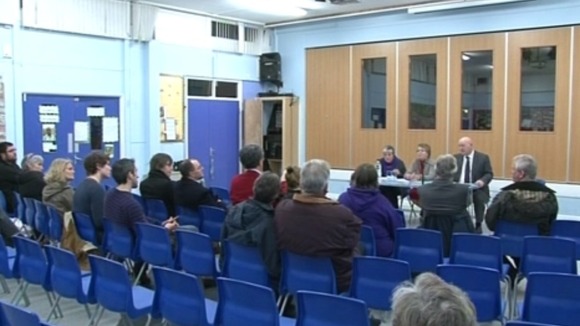 We understand that it is possible that the minister may call that proposal in herself anyway and her experts might come to a different view. But from our point of view, the critical thing was the board would not be able to recruit enough doctors to make a safe service for the long term.
– Hilary Scott, Vice Chair of Gwynedd Community Health Council

Campaigners fighting the plans have warned that plans to treat babies more than 16-weeks premature at a single intensive care neonatal service at Arrowe Park, on the Wirral, would leave relatives with too far to travel.

Earlier in the week the First Minister announced that he would personally decide whether to call in the controversial plans.

He said he would take personal responsibility because the Health Minister Lesley Griffiths's Wrexham constituency would be directly affected by the plans.

Whilst making the decision to not intervene in neonatal services, the CHC decided to refer changes to minor injuries and x-ray services and for services for older people who have mental health problems in Gwynedd to the Health Minister.
"The CHC has now written to the minister to formally object to the proposals for services in Gwynedd. It has also raised some serious concerns about most of the other proposals that the health board has put forward for changes in services across north Wales.

In the best will in the world, this is quite a complicated process and people are interested and haven't got time to be interested in it. At the very outset we were able to say that there were some things the board was proposing which were ok, things we had been asking for for a long time to refer out of hand would have been wrong. But I think that people didn't understand that we would have to weigh up lots of different factors. There are lots of things that we have to take into account with the CHC like whether a proposal is good use of money or not, whether a service meets national standards or not. And those aren't considerations that campaign groups have to take into account, which is why we like to stand alongside those campaign groups because everything they're saying is absolutely right and it's a good representation of what people have to say about the changes to services. It is just that our focus has to be slightly different.
– Hilary Scott, Vice Chair of Gwynedd Community Health Council