Wales This Week, The Obesity Timebomb, is now available to watch online below:
Wales is getting fatter. Well over half the population is overweight and almost one in four adults are clinically obese. Obesity and its associated conditions are putting an increasing amount of pressure on the NHS.
A recent report by the Welsh Government estimates it costs us £73m a year. Two leading experts have spoken to Wales This Week about their fears that the NHS in Wales simply can't cope with the amount of people who need help with their weight.
They say there is a severe lack of provision to help those with obesity and that obese people here have to be much fatter than in England before they qualify for life-changing surgery.
The full programme, Wales This Week: The Obesity Timebomb, can be viewed tonight at 8pm on ITV Cymru Wales.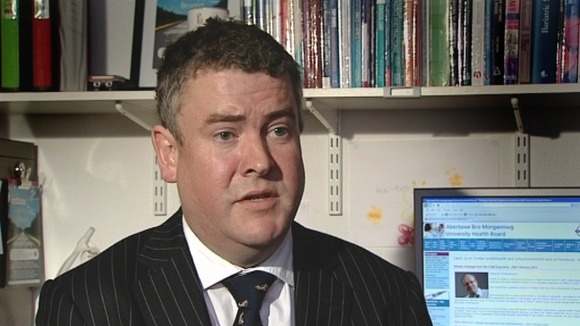 Mr Jonathan Barry is a consultant bariatric surgeon at the Welsh institute of Metabolic and Obesity surgery, based in Morriston hospital, in Swansea. He is part of a multidisciplinary team of specialists who assess patients before they are accepted for surgery. This is the only place in Wales which is funded to provide obesity surgery.
He says that the first 15 months of the clinic saw one thousand referrals but only 60 of those patients were accepted for surgery due to restrictions on funding and criteria.
The criteria for bariatric surgery in Wales is different to the rest of the UK. In the UK, most bariatric units comply with the NICE criteria for bariatric surgery. Patients with a Body Mass Index of greater than 40 BMI (a ratio of their height to their weight) guidelines. All patients with a body mass index of greater than 35 with a related co-morbidity, a range of illnesses from being overweight, will be eligible for surgery.
But in Wales the Welsh Government have increased criteria to 50 BMI and say they are strict as it is necessary to focus the scarce resource on those with the highest clinical need.
In Wales, with such a big problem we have a skewed inclusion criteria...we are only allowed to accept at the moment patients who have body mass indecies of greater than 50 so these patients are atleast twice the weight that they should be and they must have uncontrolled comorbidities, such as diabetes, blood pressure problems or sleep apnoea.
– Mr Jonathan Barry, Consultant Bariatric Surgeon at the Welsh Institute of Metabolic and Obesity Surgery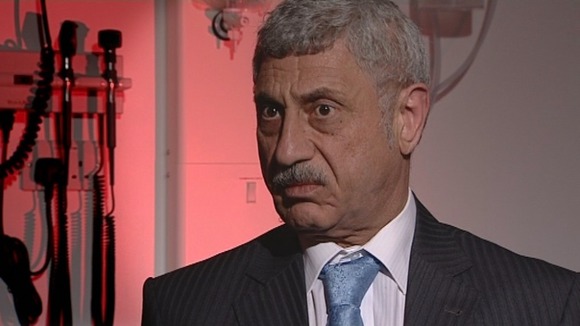 Dr Nadim Haboubi is a leading physician for obesity and has worked with the subject for over 20 years. He is also Chair of the National Obesity Forum for Wales. He claims there has been a total lack of interest in the disease and the health profession, up until now, has been uneffective in dealing with it.
Dr Haboubi works as part of the multidisciplinary team at the non-surgical Weight Management Clinic at Ysbyty Aneurin Bevan in Ebbw Vale. This is the only NHS funded facility at this level in Wales.
I think it's the most difficult medical problem I have ever seen in my working life.
– Dr Nadim Haboubi, Consultant Bariatric Physician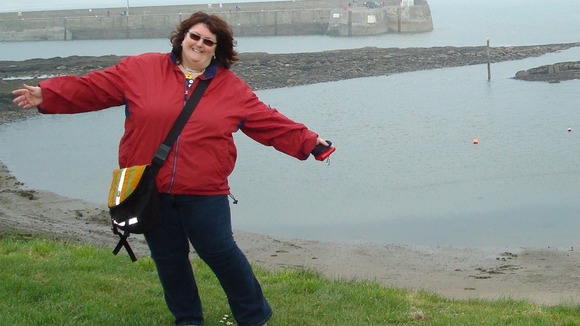 Pam Bland (pictured above) is a Senior systems engineer from Abergavenny. She started to struggle with her weight in her 20s after a series of injuries stopped her from exercising. The process was gradual but she soon began to pile on the pounds and without realising she managed to reach 25.5 stones/162.5kg.
Pam was lucky enough to live close to Wales' only NHS funded obesity clinic in Ebbw Vale and after 18 months of attending she managed to lose 13 stones/82.5kg through dieting and exercise.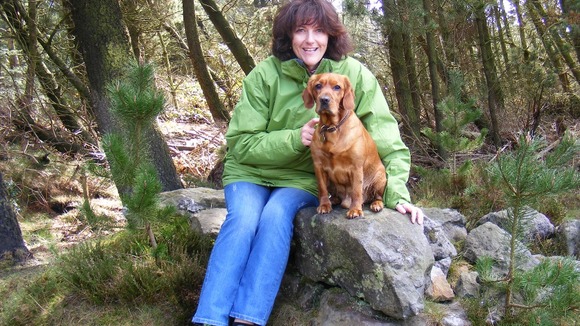 For many patients surgery is a last attempt at achieving weight loss. Mark Weller (pictured below) has just been accepted for surgery at Morriston Hospital in Swansea. He has opted for the gastric bypass, the most severe and invasive type of obesity surgery. He currently weighs 26 stone.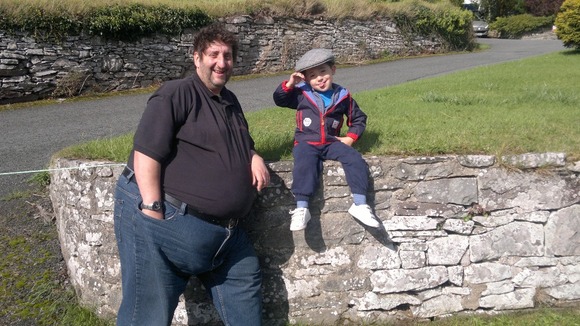 The Welsh Government recently reviewed the All Wales Obesity Pathway, a document produced in 2010 which sets out the approach for the prevention and treatment of obesity. The results found it is yet to be fully implemented and needs further development.
Wales is not alone in facing the problem of increasing rates of obesity. It is an international issue. The bariatric surgery criteria in Wales have been developed to focus the scarce resource currently available for bariatric surgery on those with highest clinical need. The growth in demand means there will always be limits on the services which can be secured at any point in time.

A number of health boards are in the process of developing specialist weight management services. The Welsh Health Specialised Services Committee (WHSSC) is responsible for the planning and delivery of specialised services in Wales. Its recent review advises on how health boards can develop the obesity pathway, specifically investment options, to increase the provision of bariatric surgery and revision of the bariatric surgery access criteria, in order to optimise resources to address the problem of obesity.

Obesity is a complex issue and improving the health of people across Wales requires that we all play a part. The Welsh Government is not complacent and we are actively considering what further steps we can take to prevent it, following the consultation on a public health bill for Wales.
– Dr Ruth Hussey, Chief Medical Officer for Wales

For the full story: Wales This Week: The Obesity Timebomb - Monday 8pm ITV Cymru Wales

For services near you, contact your local GP or visit NHS Wales