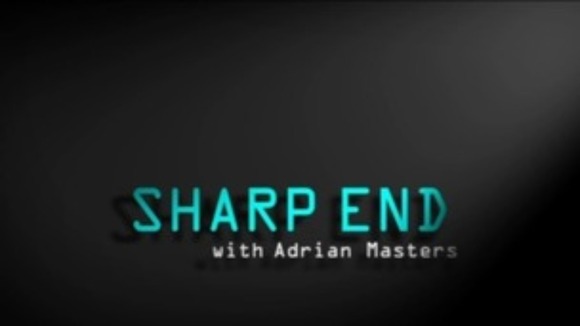 Sharp End is our weekly political programme. Each week I'm joined by a panel of guests to discuss the main stories affecting Wales.
We also put the key players on the spot in our Sharp End interview and take a more in-depth look at stories in our reports.
Follow this link to see all programmes and stories connected to them going back to March 2102 in one single web stream.
And you can watch the latest programme below.
Scottish voters now know they'll get their say on independence on the 18th September 2014. There's no likelihood of any similar referendum being held here in Wales any time soon, but what happens in Scotland in constitutional terms always affects what happens here in one way or another. We'll try to work out how.
We'll also try to work out what difference the Chancellor's budget has made here in Wales and not just financially but politically too.
That and Owain Philips has been to Llanelli where campaigners are pushing for a judicial review of plans to shake-up hospitals and health services in the area. As the new Health Minister settles into his job, we try to work out what will happen next with the controversial reforms.
Plenty to discuss with my guests who this week are the Labour AM Julie Morgan, the Conservative AM Nick Ramsay and Plaid Cymru's Economic Adviser, Eurfyl ap Gwilym.