Petition launched against 44% rise in football fees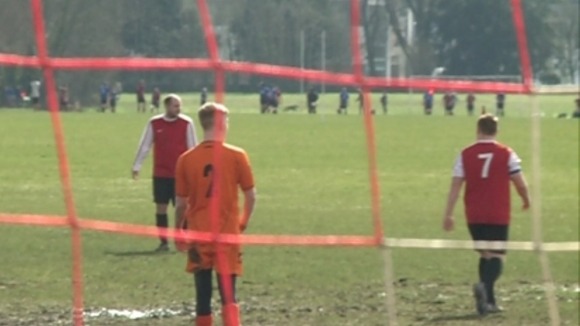 The organisers of a Sunday football league in Cardiff say they fear council plans to increase the fees they have to pay could have a big impact on the grassroots game.
Cardiff Council will increase the cost they charge teams from April 1st with some going up by more than 40 per cent. Other sports could see the fees they pay increase by even more.
The people behind the league say they fear some clubs will not be able to afford the increase.
Cyril Murphy, President of the Lazarou Cardiff Sunday League says that the teams are willing to pay the fees, but expect "a better standard of facilities."
More than 400 people have so far signed a petition calling on the council to rethink their plance.
The changes would see the cost rise to £77 per game, they say this would equate to around £1500 per team a year.
Cardiff Council say that the decision to increase the fees was taken as the authority faces steep cuts. It says that saving money here will ensure that "frontline services, such as schools and social services, were protected."
In a statement they said that the fee being charged is based on "22 players paying £2.50 per head, in addition to the subsidy still provided by the Council."
The cost per head to play football has been benchmarked against other similar sized Local Authority provision, and was found to be reasonable making the new pricing structure is competitive.

The fees and charges for children and youth clubs has already been removed by the administration, with the aim of helping clubs grow and improving grass roots sport provision.

The Council is actively working with clubs to provide support and advice to upgrade club facilities and has met with league representatives to discuss their concerns. We are also working with the FAW Trust on plans to introduce 3G pitches which will increase participation, improve playing standards, reduce game cancellations and save on grounds maintenance.
– Cardiff City Council Spokesperson

One player who has signed the petition has questioned what they are getting in exchange for the extra money they are paying.

Sam Hockham says that the "changing rooms are a state, the heaters don't work, the showers are freezing cold and the pitches aren't exactly in the best condition."

"So you have to question what are we actually going to be getting for the money that we are paying."