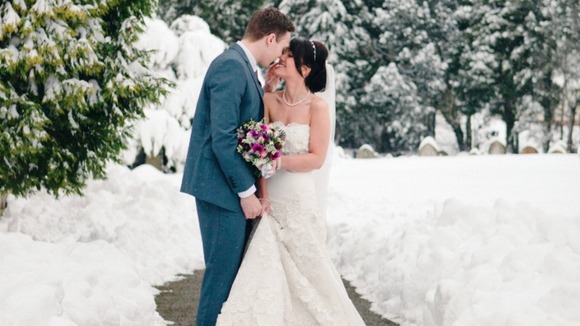 A couple from Flintshire made it to their wedding day this weekend despite 24 inches of snow.
Michael Roberts and Alison Jelley tied the knot at St Berres Church in Llanferres with the thanks of a community effort to clear the snow so they could reach the church. 30 villagers helped to shovel the snow from the route, whilst a snowplough was drafted in to help in the effort.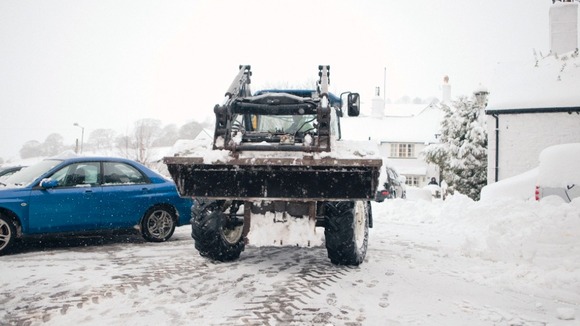 The Reverend Adrian Copping worked with Paul and Siobhan Gothorp who edit the parish magazine to gather local people to help out. The organist managed to reach the service in time after getting a lift from the local fire brigade.
"It was a wonderful example of community spirit. At one point one of the shovellers pointed towards the sky and suggested that, with the amount of snow we had, someone seemed to have it in for us!

"I could see where he was coming from but as it happened I think we were all blessed, amidst the difficulties, with a wonderful spirit and with a lovely wedding for Michael and Alison."
– Revd Adrian Copping, St Berres Church

Last week a couple from Shotton made it to their wedding in Flintshire after snow blocked their way.