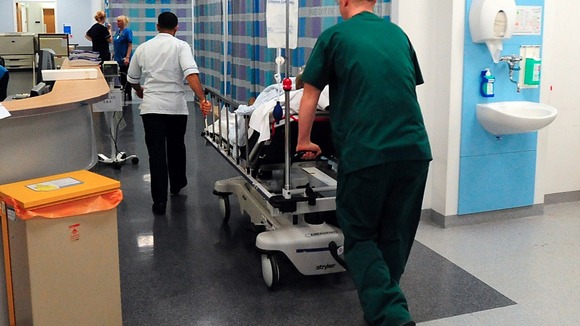 ITV News has seen a letter sent from a number of doctors to the Health Minister warning that "emergency departments are at the point of meltdown" and that most days, "they are seriously overcrowded."
The concerns are raised in the letter from the Royal College of Emergency Medicine to the Mark Drakeford. It is signed by 24 consultants at hospitals across Wales.
Our Emergency Departments are at the point of meltdown. Most days, they are seriously overcrowded. This jeopardises safety and puts patients at risk: there is clear evidence that death rates go up if patients requiring admission remain in Emergency Departments for hours whilst they wait for ward beds to become available. This is happening right here, right now, across Wales. Each of us has seen standards of care slipping in our departments, as we struggle to look after a dozen or more of patients stuck in the ED whilst waiting for ward beds, in addition to our normal workload.
– Letter from Royal College of Emergency Medicine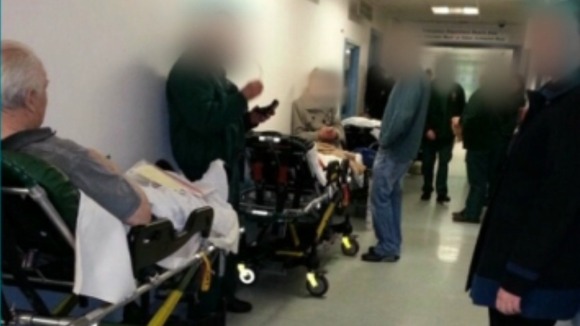 One patient has told ITV News that he was left waiting on a trolley for more than 30 hours in a corridor at the Royal Gwent hospital before he found a bed on a ward.
William Thomas says he was left waiting in a corridor for several hours after having a heart attack because the A&E so was so busy.
The 74 year old said he would never want to go through the experience ever again.
In response the Aneurin Bevan Health Board who run the hospital said that it would not be appropriate to comment in detail on aspects of their care, but that "during periods when our Accident and Emergency and Medical Admissions Units are very busy patients can wait longer than we would wish for a bed on a ward."
If Mr Thomas, or members of his family, wish to address their concerns to us they will be thoroughly looked into and we will contact them directly with our findings.
– Aneurin Bevan Health Board statement

The letter from the doctors highlights other cases overcrowding at A&E units across the country.

It mentions a patient being treated after suffering a cardiac arrest in the eye examination room as there was no room in the resuscitation bay.

It also mentions a baby who couldn't be found space whilst having a severe seizure.

It said that waits for a ward bed of more than 24 hours are now common, and at least one patient had spent a full three days in a Welsh Emergency Department.

The Welsh Government say that the new Health Minister's priorities is to ease pressures 'on unscheduled healthcare.'
The newly appointed Minister for Health and Social Services, Mark Drakeford, has stated that one of his priorities over the next 12 months is to look at ways of easing the pressures on unscheduled healthcare - this includes Out of Hours services, Emergency Departments and ambulance services.
– Welsh Government spokesperson

The Welsh Conservatives have criticised the Welsh Government's handling of the situation saying that the NHS in Wales "is on life support and in desperate need of a cash transfusion."

Shadow Health Minister, Darren Millar, said that the situation in A&E units in Wales "cannot continue in the way that it is without lives being lost."

Meanwhile the Liberal Democrats have said that the letter shows 'there are real pressures' on A&E units.

Plaid Cymru said the letter showed that "Labour Health Ministers have failed to take a strong hold of the NHS, and ensure that it is delivering safe services for the people of Wales."