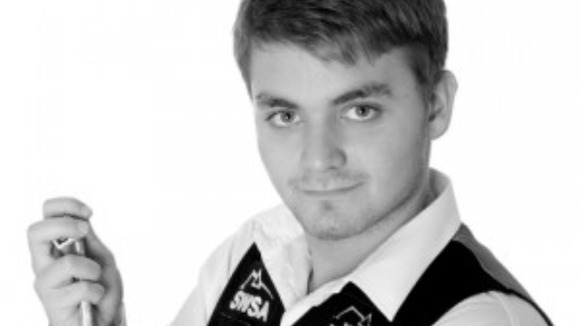 A young snooker player from Neath is due to make his Crucible debut this evening - against his boyhood idol.
Michael White will face two-times world champion Mark Williams in his first game on the famous snooker stage. White says the experience will be 'unreal'.
"Every player wants to play at the Crucible and we all dream of being World Champion. It's almost unreal to be playing Mark Williams at the Crucible.

"He was my idol when I was growing up. Most of the Welsh lads looked up to Mark and supported him to win tournaments.

"But now I hope it's my turn. I just can't wait. I am so excited."
– Michael White

The best of 19 frame match will finish at 2.30pm tomorrow. White - dubbed 'White Lightning' - will be hoping to strike good form against his experienced rival and say's he is grateful for all the support being shown for him.
"Neath's a small community, everyone knows everyone and they're all really supportive.

"I'll have a lot of family travelling up to support me and many of the snooker lads too.

"That's really brilliant. It's a long way to go and it's an expensive trip for them all. I'm really grateful for the support.

"I expect Mark will have a lot of the lads from round his way too, so it should be a brilliant atmosphere and a great day for Welsh snooker too."
– Michael White

White is no stranger to success. At the age of nine he earned himself an entry in the World Guinness Book of Records, becoming the youngest player to record a century break in a competitive match. At 14 years old he won the IBSF World Grand Prix, becoming the youngest ever World Snooker Champion. He joined the tour at 16 years old.