Nathan Cleverly: 'I'll push for big fights in 2013'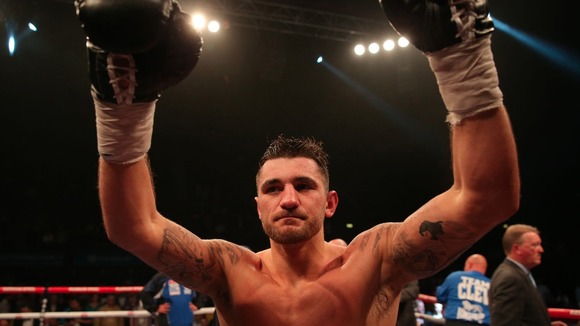 Welsh fighter Nathan Cleverly says he's looking to make his mark in 2013 with bigger fights after retaining his belt for the fifth time last night.
The 26-year-old successfully defended his WBO World Light-Heavyweight Championship title against Germany's Robin Krasniqi at Wembley Arena.
This is the year to stay active and push for the big fights. It's very important for me to get back in the ring as soon as possible. I need to stay active and keep the rust away and try to unify the light-heavyweight division. 2013 could be the year to do that. I want fights that test me and that's the elite fights now - Hopkins and those guys. They're technically brilliant and will tell me if I'm an elite level fighter or just a world champion. I'm looking forward to finding out.
– Nathan Cleverly

Cleverly, who is from Caerphilly, emerged victorious last night following a landslide points decision against the tough but limited mandatory challenger - winning every round on two scorecards and all but one on the third.

Despite the 120-108 119-109 120-108 decision, Cleverly added afterwards: "Maybe I was a little bit rusty. There were times when my lungs felt a little bit heavy.

"It's been a good few months since I was in the ring, so maybe that was a factor."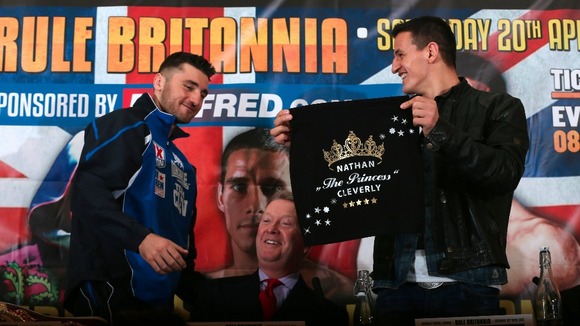 Cleverly had previously said he would 'make Krasniqi pay on fight night' after his rival dubbed him the 'Princess of Boxing' in response to previous postponements of their showdown.
At a press conference in London, Krasniqi gave Cleverly a skirt emblazoned with the 'Princess' title.
The Welsh fighter had refused to rise to the bait, saying: "It was a bit of bravado and he was trying to get under my skin, but I didn't fall into his trap... I just kept smiling. It's welcome in boxing, that kind of thing - we all like a bit of fun."