Rock legends Def Leppard sponsor Rhiwbina under-10s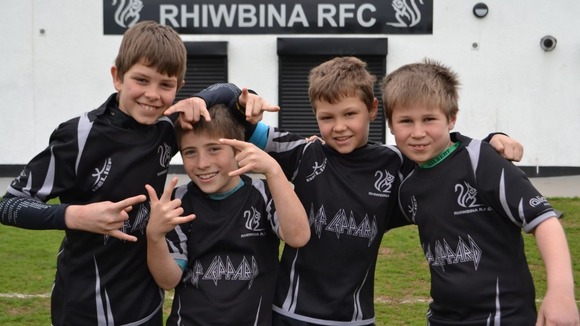 A young Welsh rugby team is currently boasting the coolest kit in sport - after rock legends Def Leppard agreed to sponsor them.
Rhiwbina under-10s in Cardiff joined forces with the Sheffield five-piece thanks to coach Richard Proctor, 46, who became friends with the band after a chance meeting.
It has to be one of the coolest sponsorship deals ever. There are few teams that can boast having a band like Def Leppard as their sponsor, let alone a children's rugby team. A lot of the boys had already heard of Def Leppard through video games like Guitar Hero and Rock Band. And the ones who haven't have become converts now.
– Richard Proctor, Rhiwbina under-10s coach

Bridgend-born Mr Proctor's association with Def Leppard began while he was travelling in America in 1988.

By chance, he met the band's manager Malvin Mortimer, who is also from South Wales.

He began doing some work for the band's fan club, eventually going on to design artwork for albums 'Yeah!', 'Songs from the Sparkle Lounge' and 'Mirrorball'.

They kept in touch - and when the young Welsh side were seeking new sponsors, Mr Proctor decided to drop the band a line.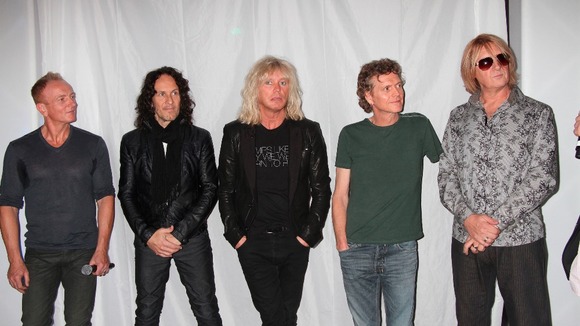 Def Leppard frontman Joe Elliott said he was delighted to sponsor the side.
I think [the kit] looks spectacular. I'm not sure it's going to guarantee a winning team every week, but at least they will look cool.
– Joe Elliot, Def Leppard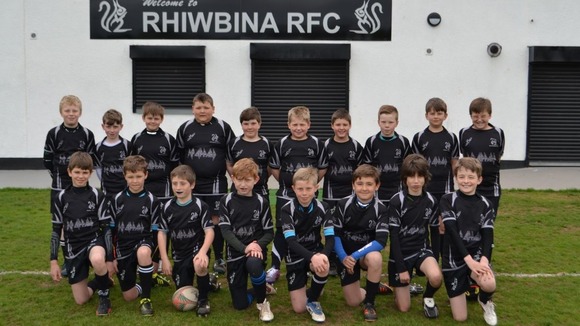 Rhiwbina club officials say opponents don't always believe the story behind their rockstar sponsorship.
"They don't take it seriously - they don't believe it," added Mr Proctor, whose nine-year-old son plays for the team.
"They'll say, 'That can't be right - what, THE Def Leppard?' We do get a few sideways glances.
"The great thing about the kit is that even if we lose we still think we look the best."