Families have reacted positively to the news that the Health Minister will approve a drug which helps patients with cystic fibrosis.
Earlier this week an advisory committee recommended not to approve Kalydeco for people aged six or older.
Today's, the Health Minister has said the drug must be provided to eligible patients in Wales.
I can confirm ivacaftor (Kalydeco) will be available to eligible patients with cystic fibrosis in Wales.
Written Statement - Access to new medicines: availability of ivacaftor (Kalydeco) within NHS Wales for the treatment of cystic...
AWMSG's advice in relation to Kalydeco will have taken into account issues of cost effectiveness and available clinical trial data. Given that data is limited, and costs are high – at some £180,000 per patient per year, these are very proper considerations.

Issues of equity in this case, however, lead me to conclude that a way must be found to provide Kalydeco within NHS Wales for those eligible patients with cystic fibrosis. I am currently advised that there are in the region of 13 eligible patients in Wales and I confirm Kalydeco will be available for these individuals.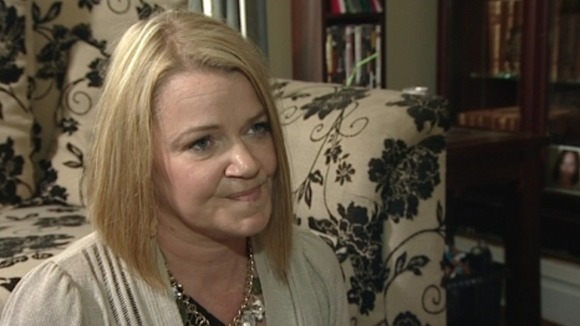 Tara Jones from Bridgend has told ITV News of her joy at the Health Minister's decision to introduce the cystic fibrosis drug kalydeco on the NHS.
Three of her four children have had a cystic fibrosis diagnosis.
Her daughter Lucie died from the inherited disease three and a half years ago. Her daughter Aimee is now receiving the drug on compassionate grounds, but before today's decision her son Stephen wasn't able to get it.
"I'm amazingly well - I'm over the moon" says Tara.
"Apart from giving birth to my kids, this is one of the best days of my life. I've been crying. Stephen has just been jumping up and down."
Health Minister Mark Drakeford is now working on the detail of how the drug will be introduced to the 13 people in Wales who are eligible for the treatment.
Our report from earlier in the week on the families campaigning for the drug to be available in Wales.