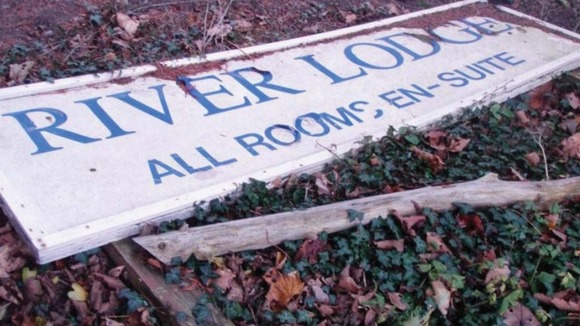 Flaws in how the Welsh Government looks after public money led to the waste of £1.6 million buying the derelict River Lodge Hotel in Llangollen, the Assembly's public accounts committee has ruled.
AMs found that successive ministers were largely unaware of the plan to purchase the hotel and lease it to the Powys Fadog social enterprise to use as a martial arts training centre and spiritual retreat.
The committee was told that the offer to purchase was made in 2007 before the valuation was completed and that the price paid was not a good use of public funds. One of the reasons for buying the hotel was to use up leftover funds at the end of the financial year.
The civil servant who suggested buying the hotel was also a volunteer director of Powys Fadog, causing a conflict of interest. The civil servant's line managers were aware of the situation and took no action.
The minister in charge, Andrew Davies, was not clearly briefed on the project, His successor, Ieuan Wyn Jones, was not informed of the project's history when he took over. He wasn't given access to his predecessor's briefing papers because he was a member of a different political party.
The fact that over a million pounds of public money has been wasted as a result of the various decisions taken in the course of this troubled project is concerning enough in itself. But it is the flaws in civil service systems and processes which this inquiry has exposed, and which are coming to light in our wider inquiry into the Welsh Government's grants management, which have left us deeply uneasy.
We recognise that the Welsh Government has sought to overhaul many of its governance arrangements and management processes, however, we remained unconvinced that the Welsh Government's revised processes would necessarily produce different results in future. The issues of high staff turnover, ministers potentially having no access to predecessor's papers and limited handover arrangements between ministers leave the Welsh Government with the corporate memory of a goldfish.
– Darren Millar AM, Chair of the Public Accounts Committee

Darren Millar has refused to be interviewed about the report, citing legal sensitivities. However the Assembly has issued a video of his remarks about the River Lodge affair.

The committee has made 21 recommendations in its report including:
The Welsh Government reviews its processes to minimise a risk that a rush to spend money before the end of a financial year will impede efforts to ensure value for money.
Civil servants ensure that incoming ministers are fully briefed on all aspects of their new portfolios, including on-going and outstanding correspondence.
The Welsh Government reviews how it handles ministerial correspondence, so that concerns about a conflict of interest or the conduct of an official are not answered by the person complained about or their line manager.