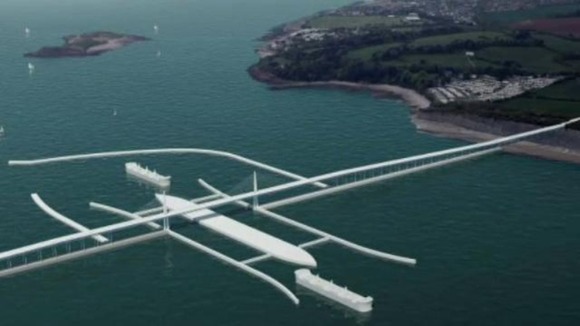 Hailed as a clean way of generating over 5% of the UK's electricity needs, developers Hafren Power say building a barrage across the Severn would provide over the equivalent power of 3,000 wind turbines.
But, the scheme received a blow today as MPs from the Energy and Climate Change Committee rejected the current plans citing "wide range of uncertainties" and criticising the lack of detail by the developers.
It became clear during the course of this inquiry that more detailed, robust evidence about Hafren Power's proposal and claims are needed. We are not convinced that the economic case for the proposed barrage is strong enough. Hafren Power's proposal is likely to require a very high level of support over many years. We do not believe at this stage that the barrage would be competitive with other low-carbon technologies. Hafren Power have failed to answer the serious environmental concerns about a potential barrage adequately.
– Tim Yeo MP, Chair of the Energy and Climate Change Committee

Bristol Port have fiercely opposed the plans claiming it would restrict access to their deep water port and hamper their business.

Peter Hain MP says he's "puzzled" by the committee's comments but says it's ultimately down to the UK Government and has once again urged them to back the proposals.