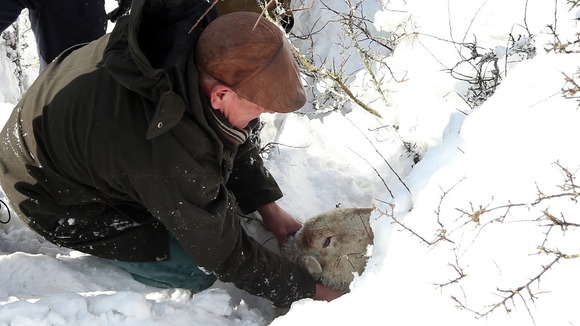 Gareth Wyn Jones, from Llanfairfechan, is the winner of the 2013 NFU Cymru/Principality Welsh Rural Community Champion Award.
Judges praised him for his efforts to promote British produce and use new ways to spread the message about the work of hill farmers using Twitter and the media.
"After much deliberation, all the judges were agreed that Gareth is an extremely worthy winner of this award. This year the award has taken on a whole new dimension with Gareth's use of the social media community to promote his work as a hill farmer as well as his local community."
– Stephen James , NFU Cymru Deputy President

Snow drifts of 15ft (4.57m) in north Wales had left hundreds of sheep buried in March and April. ITV News filmed Mr Jones desperately trying to save his animals by digging them out, but he lost 80 ewes and more than a hundred lambs.

The footage was seen around the world and Mr Jones took to Twitter to share his story and promote Welsh farming.
I was doing exactly what every other farmer was doing at the time but I was being filmed. I'm glad though because it showed the real hardships we suffered and what it can take to get food onto people's tables.
– Gareth Wyn Jones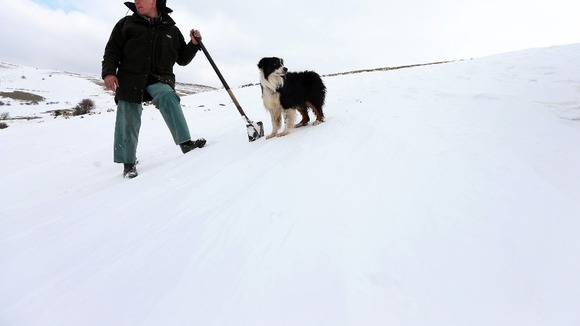 You can see more on Gareth's story in a special programme 'THE SHOW' on ITV Cymru Wales tonight (Thursday) at 22:35