An estimated 1,500 families in Wales are being affected by changes to the benefits system, which see a cap of £500 per week being imposed here from today.
The UK Government is putting an upper limit on the amount that most working-age people, aged 16 to 64, can receive in benefits.
Four local councils in England introduced the cap on 15 April 2013, and all other council areas in England and Wales are introducing it before 30 September 2013.
Watch: Controversial benefits cap trialled in London
The cap will be:
£500 per week for couples (with or without children living with them)
£500 per week for single parents whose children live with them
£350 per week for single adults who don't have children, or whose children don't live with them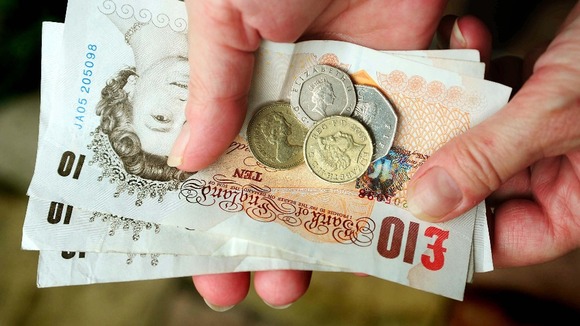 If you are already getting benefits and could be affected by the cap, you should have been contacted by the Department for Work and Pensions.
If you are affected, your housing benefit will go down to make sure the total amount of benefit you receive is not more than the cap level.
Click here to use the government's Benefit Cap Calculator
The cap will apply to the total amount that people in your household get from the following benefits:
Bereavement Allowance
Carer's Allowance
Child Benefit
Child Tax Credit
Employment and Support Allowance
Guardian's Allowance
Housing Benefit
Incapacity Benefit
Income Support
Jobseeker's Allowance
Maternity Allowance
Severe Disablement Allowance
Widowed Parent's Allowance
A benefit system that allows a minority of claimants to receive massive state hand-outs, sometimes more than £100,000 a year lets down everyone.

Around 40,000 households across Great Britain will be impacted by the benefit cap and help is in place to support those people. By the end of September no-one can receive more in benefits than the average working wage.

We need a welfare system that helps those who want to get on, supports those in genuine need, and is fair to hard working taxpayers.

Once the benefit cap is in place we will have a welfare state that is fit for the 21st century. One that is financially sustainable and provides the right support to claimants, and helps families lifts themselves out of benefit dependency and get on.
– Iain Duncan Smith, Work and Pensions Secretary

You won't be affected if anyone in your household qualifies for Working Tax Credit or gets any of the following benefits:
Disability Living Allowance
Personal Independence Payment
Attendance Allowance
Industrial Injuries Benefits
Employment and Support Allowance
War Widow's or War Widower's Pension