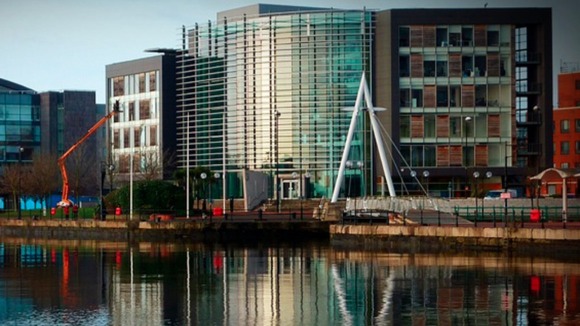 ITV Cymru Wales has today announced plans to move its headquarters to the heart of Cardiff Bay.
The new studios will be based at Assembly Square, next to the National Assembly building.
The expected completion date for the move from the current studios at Culverhouse Cross in Cardiff is June 2014.
Around 100 ITV staff will occupy around 11,000 square feet of the building, which is owned by Aviva Investors.
The new premises will house all of ITV Cymru Wales' news, programmes and production facilities, including a bespoke HD studio plus editing and production facilities.
It is estimated to take nine months to make the space available for television production.
This is a significant investment that will deliver considerable benefits for colleagues and for ITV viewers in Wales. It puts our journalists and production teams exactly where they should be: at the heart of things, rubbing shoulders with the key newsmakers and decision makers of Wales.

It will also be a great place to work. This is one of the landmark, modern buildings in Wales with brilliant transport links and fantastic facilities for colleagues on our doorstep.

There's sure to be a little sadness at moving on from our current base at Culverhouse Cross. We've produced some memorable programmes from here - but there is no doubt that the building itself has seen better days.

At ITV we are all about looking forward. This move is a significant investment and demonstrates our long-term commitment to public service broadcasting in Wales.
– Phil Henfrey, Head of News & Programmes at ITV Cymru Wales

The announcement is the culmination of a year-long process that has looked at the suitability of locations across south-east Wales and Cardiff.
With Ofcom supporting our regional news proposals, ITV Cymru Wales can look forward to a bright future well into the 2020s. The new state-of-the-art facilities will strengthen ITV's presence in Wales, while this considerable investment underlines ITV's faith in the team which produces award-winning journalism and programmes for Wales.
– Michael Jermey, ITV Director of News & Current Affairs