Sixty eight years after the end of the Second World War, one town in Wales is about to get a new war memorial - to sailors from the Dutch navy.
Thousands of them came to Holyhead during the war, beginning a a connection that continues to this day.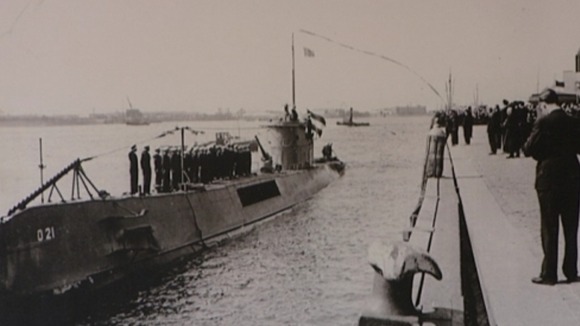 In 1940, thousands of sailors from the Dutch Navy fled from the Germans and sailed to Britain: in ports like Anglesey and Milford Haven, they began the fightback.
Many also began making a new life here - men like Graham Van Weert's father Matty
I've got a Welsh accent, I'm Welsh but there's a part of me that is Dutch as well - and just like in Wales we have a Hiraeth in the Netherlands we have a Velrangen, a longing to be somewhere.

When I go there I enjoy going to see my family, but my home is Holyhead
– Graham Van Weert, son of Dutch sailor

A town of just over 10,000 witnessed one hundred marriages between Dutch sailors and local girls. The town's Maritime Museum has a score of artefacts - the Dutch sailor doll, the photographs - the model ships sailors made in their spare time - but it's still a story largely untold.