The Welsh Rugby Union has offered to temporarily centrally contract leading Welsh internationals as uncertainty continues over the future of the European club game.
The offer includes taking full control of selected players' contracts in an attempt to secure the services of players such as Wales captain Sam Warburton, whose current contract expires at the end of this season.
While expressing a desire to stay in Wales, he has become the target of top European clubs eyeing his region's inability to offer a new deal while financial uncertainty continues.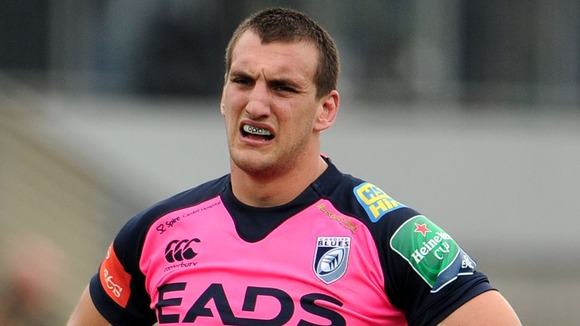 When consensus is reached on European rugby the WRU says it will then offer to revert the contracts back to the regions once their financial future is secured.
Due to the length of the ongoing European negotiations the Welsh Regions have expressed concerns about their ability to conclude their own negotiations with leading players who are approaching the end of their existing contracts.

To help and support the four Welsh Regions the WRU has offered to immediately assist to enable the Regions to retain their leading Welsh qualified players in Wales.

The WRU has offered to contract all of the Regions' leading Welsh qualified players who are out of contract at the end of this season, on appropriate terms to be agreed.

Once the negotiations regarding the European tournament are successfully concluded the WRU would permit the Regions to revert to the current position with the agreed contracts being reassigned back to them.
– Welsh Rugby Union statement

Negotiations over a new European competition to take the place of the European Rugby Cup Ltd-run Heineken Cup continue for a second day in Dublin today, although no final decision is expected to be reached.

ITV News understands that advanced discussions are taking place for a format that would include all three nations regions joining English and French clubs in a pan-European competition that will include all current participants of the Heineken and Amlin Cups.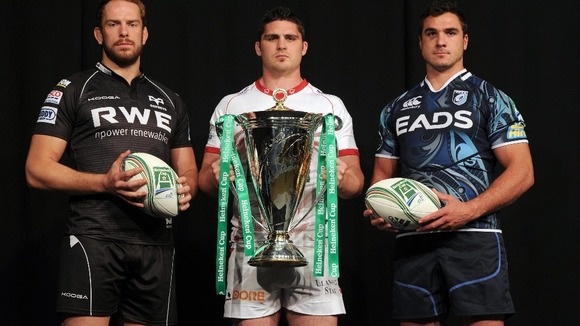 WRU Chief Executive Roger Lewis met with the four Welsh regions on Monday where he made the offer to them, although there has been no formal reaction to the idea from them.
I want to make it clear to our players that we have full confidence in the future of the elite game in Wales.

It is important that any player considering his future right now fully understands the level of support the WRU is prepared to offer.

It would be inappropriate to go into details about any negotiations or discussions which rightly have to be concluded in private, but I respect the concerns of the players at a time when our talks on Europe are continuing.

Our squad is about to embark on a demanding Autumn series of international games and it is vitally important that all of their minds are completely focused on the task in hand.

I shared this proposal with the Regional chairmen on Monday of this week and look forward to what I expect would be a positive response.
– ROGER LEWIS, GROUP CHIEF EXECUTIVE, WELSH RUGBY UNION