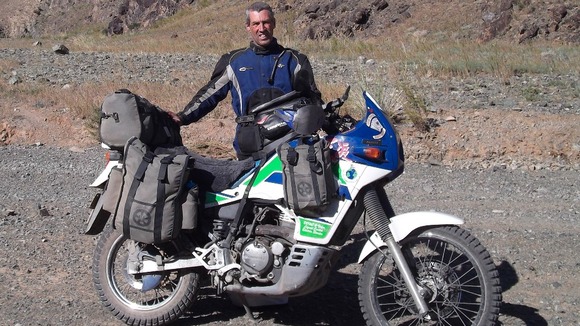 A motorcyclist from Australia who set off on a gruelling round-the-world trip has had his adventure cut short - after his bike was stolen in South Wales.
Martin Williams had journeyed 26,000km through some of the harshest environments in Asia and Europe without any problems.
But when the 53-year-old, who grew up in Swansea, stopped halfway through his trip to visit some Welsh relatives, he woke up to find his beloved 650cc Kawasaki had been stolen from their drive.
Martin said: "In all my travels I haven't had any bad experiences until now - everyone has been brilliant and so hospitable.
"I couldn't believe my eyes. I found a cut chain and my luggage thrown on the ground with no sign of the bike.
"I think it may have been pushed into the back of a van because there are marks.
"I am feeling really numb and am in shock. It hasn't sunk in yet."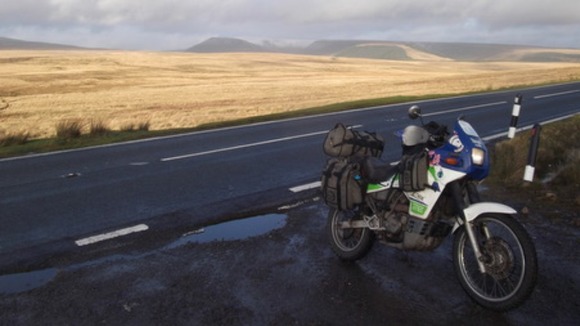 Martin set off from Newcastle, north of Sydney, in July to bike thousands of miles across the globe.
He rode through South Korea, Russia, Mongolia, the Baltic States, Scandinavia, Germany, France and Spain before reaching Britain for Christmas.
He said: "I grew up in Swansea and spent 20 years here so was really excited about coming back to visit.
"It is very much my home town and I had a great family Christmas and New Year here."
Martin woke up yesterday morning ready to continue his travels when he discovered his bike was missing.
He said: "It is a proper travel bike built for tough roads. I had modified it in order to be able to travel round the world.
"I have had it for about seven or eight years and done a lot of travelling on it.
"I was supposed to be heading to Morocco and Africa today but now my plans are all up in the air.
"I was planning to travel for six months, return to Australia and then travel some more but now I have no idea what to do.
"It is awful news and now all I am hoping for is my bike to be returned to me.
"If whoever stole my bike sees this story I just want them to park it up and [get in touch]."
The bike is a white, blue and green 650cc Kawasaki bike with an Australia number plate of NSW 37.
Police are appealing to anyone who has information about the incident, or the whereabouts of the stolen bike, to get in touch immediately.
South Wales Police is appealing for information following the theft of a motorbike which happened at Langland Court Road, Langland, Swansea between 9pm on Monday 13th January and 8am on Tuesday 14th January.

The Kawasaki KLR 650B2 bike is white, blue and green in colour and is registered in Australia with the registration plate NSW37.

Anyone who has seen the motorcycle since Monday night should call 101 or Crimestoppers anonymously on 0800 555 111 quoting occurrence number 62140012889.
– South Wales Police