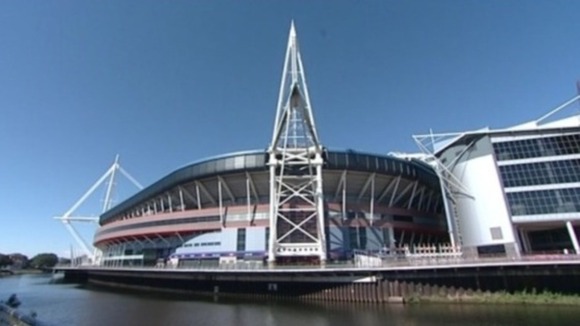 WRU Chief Executive Roger Lewis has admitted the on-going dispute with the Welsh regions has tarnished the image of Welsh rugby in the world game.
The Union head will meet counterparts from the other five European Unions today to try and thrash out a firmer vision of how they see European club competitions developing ahead of further discussions with the umbrella body representing the Welsh sides, Regional Rugby Wales.
The WRU are waiting to hear back from RRW with regards to a renewed Participation Agreement offered to the four regions earlier this month, but while those negotiations rumble on, the public spat that has been played out has, Lewis believes, damaged the image of the Welsh game.
In the world's view, they're slightly bemused because Welsh Rugby is in such a strong place as far as world rugby is concerned.

The fact that Welsh rugby has delivered three championships, two Grand Slams, a semi final at the Rugby World Cup, a finalist at the Junior World Cup, winning the Rugby World Cup 7's tournament – around the world Welsh rugby is considered with great respect, and we're the only country in world rugby that has been fighting our battles out publicly.

The same issues in Europe face Ireland, Scotland and Italy and France as we as England.

Unfortunately we've drawn this to the public's attention.
Both the union and regions have issued regular statements through the media over the course of the European negotiations.
However in a thinly veiled jibe at his Regional Rugby Wales counterparts Lewis made clear he would rather any discussions had been kept behind closed doors.
With respect, we have not been playing this out in the public domain. The Welsh Rugby Union has kept its counsel we've retained our dignity and only now this week are we discussing these matters with yourselves.

We've not been issuing press releases. We've not been going to the press discussing these matters.

We have always wanted to have our negotiations behind closed doors but we are where we are, and we now have to look to the future.
Regional Rugby Wales are currently assessing the latest offer to play under the auspices of the WRU. A decision is expected by the end of the month.