Youth group protest against potential council cuts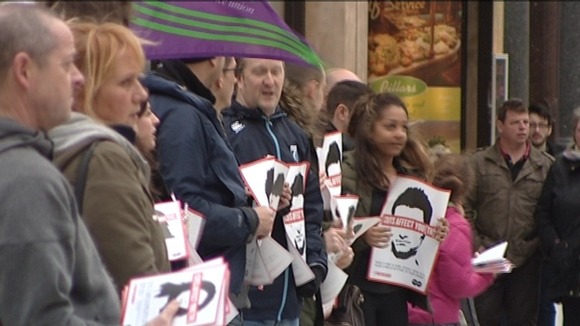 As councils across Wales face difficult budget decisions, a group of young people in the capital are calling for their services to be protected.
Cardiff Council's budget won't be set until the end of February - but today youngsters have been explaining why the support they get is so important.
Young people across Cardiff have told us how important these council services are. Play, leisure and youth services provide essential activities and support for the people who use them. We believe that failing to invest in young people today is a failure to invest in the future of Cardiff.
– Finley Morris, Cardiff Youth Council

In a statement Cardiff Council said they have invited members of the Cardiff Youth Council to take part in a consultation on the budget proposals. They added that their budget will be finalised at the end of next month.

Sarah Powell reports: