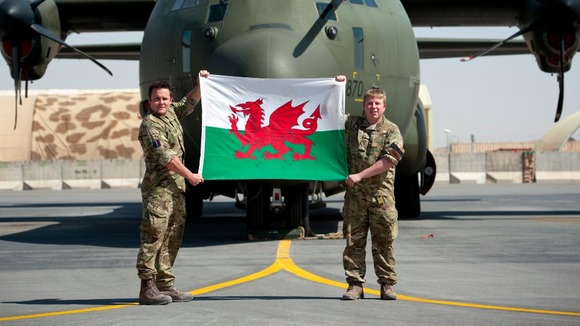 Welshmen from the Royal Air Force's 904 Expeditionary Air Wing based at Kandahar in Afghanistan have taken time out from supporting operations to celebrate St David's Day.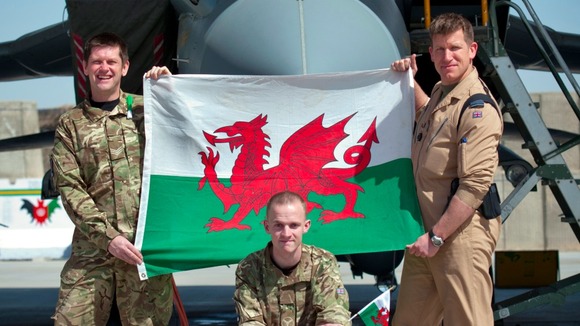 It's about being a proud Welshman. On March 1st you think about people back home and this year I'm concentrating on beating the English at rugby next week.

It's great that people have sent me Welsh cakes, flags and even crisps made in Wales. It makes it special.
– Sgt Taff Davies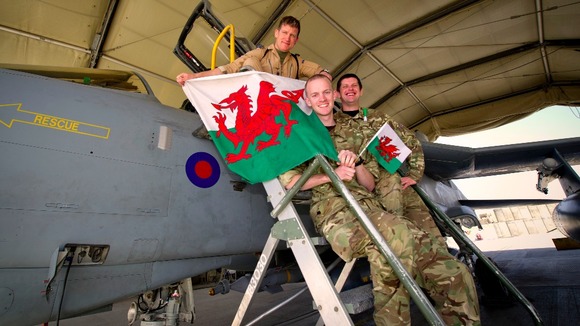 Read More: Celebrations are getting underway to mark St David's Day