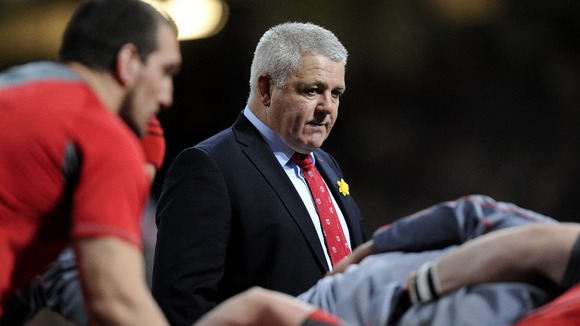 With their Six Nations title hopes now all but gone, Wales head coach Warren Gatland has been left to mull over frustrating inconsistencies he believes have let slip an historic hat-trick of championship titles.
While not adverse to year-long swings in form (note last season's eight-game pre-tournament losing streak, followed by winning the Six Nations), 2014 has come to represent a difficult campaign for a squad that boast 15 of last summer's series-winning British and Irish Lions.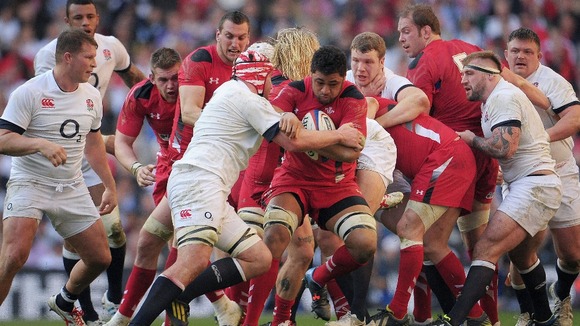 After an opening-day win against Italy, Wales were dealt a lesson in Test match rugby against Ireland in Dublin, before turning things around against France. But having lost 29-18 to England to all but end their title aspirations, with one game to go Gatland must look back on a championship that has failed to live up to his expectations.
We'll put our hand up and say that in this tournament we've been pretty inconsistent. At times we've played exceptionally well, at times we haven't been as accurate and as good as we're capable of doing and that's disappointing.

I think next week is a pretty vital game for us to finish the campaign on a positive and look forward to the summer and the tour of South Africa.

Once next week is over definitely the focus and the countdown to playing and preparing for the World Cup becomes a real focus.
– Warren Gatland, Wales head coach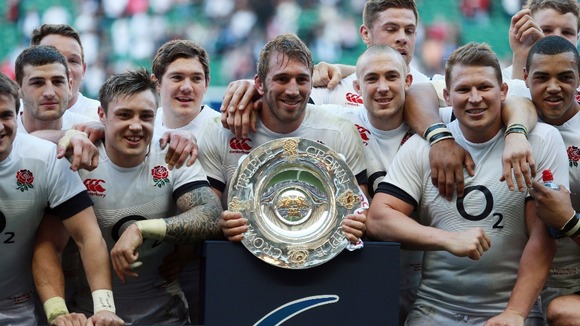 Next weekend's finale against Scotland has always been eyed as a likely rallying point for Wales - albeit one to seal a first hat-trick of Championship titles in the modern era. With that prospect gone though, it now takes on a very different meaning as they look to end the campaign on a high and launch their 2015 World Cup preparations in a positive manner.
I think there's an opportunity potentially next week to look at one or two guys.

I think there have been players coming off the bench that have done a really good job for us and maybe they deserve that opportunity and the reward for good displays.

I think it's important that we have a look at the game and we sit down and then we make what we think is a prudent judgement about the selection for next week.

We noticed in the last World Cup that just having that lengthy period together, that four or five months together, the difference that made as an outfit.

We've started already but the planning, the preparation, the countdown to the World Cup really starts from now for us.
– Warren Gatland, Wales head coach